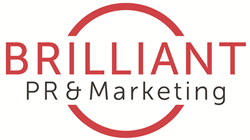 SCOTTSDALE, Ariz. (PRWEB) September 30, 2020
As the holiday season approaches in a year with so much uncertainty, there is one question that will never waiver for parents, grandparents, aunt and uncles: What do we get the kids? Brilliant PR & Marketing, the preeminent agency serving products and brands for parents and families, has spent the year helping clients prepare their brands for the holiday season, and has assessed the standout favorites based on reception from media and influencers, in addition to actual moms, dads, and grandparents from the agency's 15,000 member Brilliant Minds parenting panel.
VIEW BRILLIANT PR's FULL PRODUCT LOOKBOOK
"This holiday season is more important than ever for everyone to find the perfect gift and we're honored to represent so many truly brilliant brands and products that we've seen bring smiles to kids and families around the world," says Kathleen Tomes, president and founder of Brilliant PR & Marketing.
Baby Gear Essentials:
Nuna CUDL(™) 4 in 1: Parenting can be intimidating—wearing a carrier shouldn't be. CUDL™ makes it easy to keep baby close and secure, all while keeping your hands free. $219.95
Wonderfold W2 Multifunctional Double Stroller Wagon (2 Seater): Multifunctional 2 seater wagon that accommodates both kids and parents, making life easier, efficient, and more convenient. With so many features that make it baby, kid and parent friendly, it's not hard to see how the W2 stroller wagon has come to the rescue for so many families. $389
Bliss EVI Smart Bassinet: Our bassinet is an infant bed featuring unique motions, lights, and music that allow parents to comfort and rock baby back to sleep in a hands-free way. $399.99
Comotomo Baby Bottle Bundle: (7-Piece Gift Set) includes Two 5oz. Bottles, Two 8oz. Bottles, A package of two Slow Flow Nipples (0-3 months), A package of two Medium Flow Nipples (3 -6 months), A package of two Fast Flow Nipples (6+ months). $59.99
Bbluv Sönik: The Sönik is a battery powered toothbrush with soft vibrations, a tiny brush head and soft bristles, ideal for keeping baby teeth and gums clean. $15.99
Dyper Diapers: Diapers made with viscose made from Bamboo that are free of unnecessary ingredients and chemicals, naturally compostable and delivered on a weekly basis. $68 per month
Gifts for Baby:
KidDazzle KidCover™ : While the amazing silicone pocket captures most food, the KidCover™ also includes extra-long material to keep laps clean. Two designs: Precious Pearl & Tiny Tux. $39.99
BabyBibi Color Me Bath Books + Crayons: Color in the bath! This set contains 4 fully waterproof bathtime books and washable crayons. $24.99
WEC Eric Carle Party Short Sleeve Sleep Suit By Nest Designs: This particular line of short sleeve baby sleep suits made with soft bamboo blended muslin can ensure that our precious munchkins get the best sleep without overheating. $42.00
Mushie Muslin Baby Swaddle: These muslin baby swaddles are ideal for swaddling, nursing, and cuddling your baby. Available in multiple colors. $18.00
Pretend Play
LittiCity Little Lady Purse: The stylish little girl's purse comes with everything a little one needs as she heads out to the store. Inside, she will find a wallet, cellphone, lipstick, face powder, 4 keys on a key ring, car key, ID card, play money and 3 credit cards. $39.99
KiddoLab Penguin Karaoke Buddy: Penguin Karaoke Buddy has familiar catchy melodies built right in and a lightweight microphone for super sing-along fun. $39.99
Little Medical School Veterinarian Horse Activity Set: Children will adopt a plush horse and complete unique activities focused on learning about the care and well-being of their horses just like a real farm vet. $34.99
Schleich Dino Research Station: The Large Dino Research Station from Schleich® Dinosaurs offers plenty of adventure and playing fun! Deep in the Amazon jungle, the hidden station offers everything that's needed to research the last living dinosaurs. $99.99. Available in October
Be Amazing! Snow Pets: Snow Pets hide in the snow until kids come along and bring the snow to life! Just pour water into the snowball and watch the snow burst open the snowball to reveal the mystery pet! $4.99
Activity Toys
CreateOn Colors With Elmo Magna-Tiles: The all new Sesame Street Colors with Elmo Magna-Tiles set features beloved Sesame Street characters and helps children learn their basic colors and shapes. $39.95
E-Blox Build Your Own Burp & Fart Machine: This Build your own Burp and Fart Machine has 10 hilarious sounds including burp and fart sounds that are so real you'll be holding your nose. $16.50 Available in October
SmartMax My First Safari Animals: Build 6 safari animals - or mix and match for some crazy creations - with this magnetic discovery building set for ages 1-5. $21.99
Geosmart Start Set: The perfect entry into the GeoSmart universe, includes 14 strong and colorful geomagnetic building pieces. $19.99
Plus-Plus Go! Street Racing SuperSet: The Street Racing Super Set includes 900 pieces in a dozen different colors, 12 wheels, and 4 baseplates along with instructions to create 3 cars and accessories. $49.99
Games:
HABA Color It!: In the merry land of Kaleido, some of the colors have disappeared! It's the players job to make the houses, flowers, hot-air balloons and rainbows shine in the most amazing colors once again. $14.99
World of Eric Carle Let's Feed The Very Hungry Caterpillar Game: Children move colorful, 3D sculpted caterpillars from fruit to fruit, collecting a unique butterfly puzzle piece Each time they stop to "eat." the first player to collect all five puzzle pieces and build a beautiful butterfly wins the game! $11.69
SmartGames Color Code: Stack the colorful, transparent tiles to match the images in the 100 challenges, from easy to expert. $22.99
Active Toys:
Studico Active Chairs: The kids wobble chair keeps children and teens in motion, engaging their stomach and back muscles, working their legs and arms...almost as if they were running around the yard. $34.99 - $79.99
Oribel PortaPlay: Oribel's new PortaPlay is a must-have for all infants and toddlers. The new PortaPlay is Monsterland themed and comes with two sets of toys to keep children engaged. This stage-based activity center grows with the child up until 5 years. Coming October 2020. $139
Little Partners Learning Towers: By raising a child up to counter height, it nurtures a child's innate desire to be independent and to participate alongside his or her parents and siblings, whether it's to help out with nightly dinner preparations, bake special holiday recipes, or get crafty. $149.99 - $240
iPlay iLearn Reindeer Bouncy Pal: Just in time for the holidays, iPlay iLearn is launching their Bouncy Reindeer! This plush toy is great for developing motor skills and balance through play. Coming October 2020. $28
For the Young Reader:
What on Earth Books Zoom Space Adventure & Zoom Ocean Adventure: Blast off into space or explore the depths of the ocean with these new, brightly illustrated board books! $14.99 each
What on Earth Books Britannica All New Kids' Encyclopedia: What We Know & What We Don't: An amazing 416-page compendium of knowledge to satisfy all curious minds! Packed full of incredible facts you can trust, this All New Kids' Encyclopedia celebrates Britannica's return to printed books. $30.00
Square Panda SquareTales: Patent-pending technology turns your tablet into a virtual phonics tutor that guides your child through pronunciation of letters, words and sentences. Hard copy books help bridge the gap between digital and physical learning. $17.95 per month/$15.95 per month annually
For the Family:
Loog Pro Electric Guitar: The new Loog electric guitars have a built-in amplifier and speaker that also lets kids play out loud without needing to hook it up to an amp. Available October 2020. $179.99
CINEMOOD 360: CINEMOOD 360 features a 360-degree video capability, VR games with both educational and entertainment options and 32 GB of storage space. It also comes with all of the beloved features of the original CINEMOOD portable projector. $499.99
Dowdle Santa's Workshop- Traditional Puzzle: Discover the world through the eyes of renowned folk artist Eric Dowdle, known for his gift of capturing the character and traditions of each place he visits. Experience the personality and charm of these historic and scenic places with a high quality jigsaw puzzle. $19.99
Power Your Fun Arghh Giant Stress Ball: For every time you need to yell "Arggh!", this fun giant stress ball is perfect for physical and emotional stress relief therapy. $19.99
USA Toyz Force1 - UFO 4000 Mini Drone: Beginner LED stunt drone that's sturdy and easy to control. Includes a Remote Control, two Batteries, Spare Propellers, and an Instruction Manual. $39.99
Pipsticks: The best sticker subscription you'll ever come across. Receive 15 sheets of stickers and activities every month to your door! Available in Kids and Pro sets, offering options for all ages! Starts at $11.95/month.
Gifts for Parents:
Calm a Mama Sleep Drops: Natural sleep support safe for babies, pregnant and breastfeeding women $8.50
Paperclip Willow: The next generation Willow now features permanent, padded backpack straps. Or clip on the shoulder strap and it converts to a messenger bag in an instant. Also includes integrated changing station, along with a luggage slide. $199.99
Precidio Kafe in the Box: Ditch the Disposable Cup(C). Kafe in the Box is a stylish and light double walled reusable coffee / tea travel cup, without the heaviness of stainless or ceramic cups, much lighter in your bag $15.99
Wondersip Pack of straws: Introducing the world's first easy to clean "One-Click Open" reusable straw. Crafted with a one piece design that's eco-friendly, hygienic and more! $19.99
MamaZen app: A wellness app for mothers worldwide, MamaZen uses the powerful techniques of meditation, hypnotherapy and mindfulness to reduce the stress, burnout, and anxiety among millennial moms $14.99 per month
Tinyhood Gift card: Offering online courses, one-on-one consultations, and moderated communities - led by professionally certified parenting experts. (Because your group chat can't answer everything.) $20+