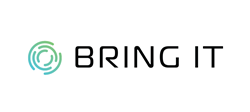 RALEIGH-DURHAM, N.C. (PRWEB) November 09, 2020
Bring IT, a US headquartered business technology consulting firm and a top solution provider in services for Oracle NetSuite, Zendesk, Celigo, Dell Boomi and others, announced that it has completed the merger and acquisition of Elyzian, a company focused on operational excellence and business transformation.
The merger will enable Bring IT to provide a comprehensive 360-degree customer experience by delivering business best practices, industry standards, technology solutions, and data analytics that will maximize the intersection between systems, people, and processes. The acquisition brings an expanded portfolio of business operations and change management expertise, as well as an expanded geographical footprint with additional office locations in North America and Latin America.
Bring IT CEO Omar Palacios shared, "We are excited for Elyzian and Bring IT to join forces. Our ability to create first class business and technology solutions is stronger than ever. We now have industry leading expertise to improve business processes and to drive system adoption while deploying the best cloud systems available in the market."
Herman Hanssen, CEO of Elyzian, commented: "We are thrilled to join the Bring IT team. Together, we can offer the best of business and technology solutions to maximize our customers' performance and increase their competitiveness."
About Elyzian:
Elyzian is a values-based organization that designs and deploys end-to-end business transformation solutions to elevate business performance via change management, executive coaching and capabilities building for operational excellence . Elyzian transformed more than 30 organizations in private and public sectors, and certified over 3,500 professionals in Lean Six Sigma, positioning itself as a leader in operational best practices. Learn more.
About Bring IT:
Bring IT is a 360° business technology consulting firm that helps customers integrate, customize and deploy the right technology that allows them to run an end to end modern value chain. Bring IT provides services to more than 100 customers from start-ups to multi-national corporations. Learn more.
Media inquiries
Communications@bringitps.com