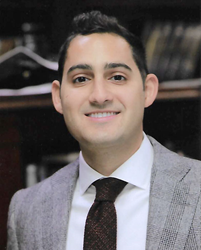 BRONX, N.Y. (PRWEB) May 07, 2021
"It's All About You" is the motto at this Bronx dental office, and Dr. Ebbie is holding to his word by extending his office hours and opening on Fridays to accommodate the needs of the community. Dr. Ebbie and his team consider their office the true definition of a family dental practice where each patient gets the time and care they deserve. Dr. Ebbie takes the time to get to know his patients as individuals and sets forth treatment plans that consider the patient's goals, lifestyle and finances.
Dental Services
The entire family is welcome at Your Bronx Dentist. From dental cleanings to root canals to cosmetic dentistry to Invisalign and more. They accept most major dental insurances, have a new patient special and provide complimentary dental implant, cosmetic and Invisalign consultations. Your Bronx Dentist seeks to make dentistry affordable and approachable. Their dental office is highly sought out for missing tooth replacement options such as single dental implants and full mouth dental implants in the Bronx. They have a periodontist on staff that can plan, place and restore implants. If someone is unhappy with their smile in any way, they encourage them to take advantage of the complimentary consults offered and see what options are available. Many patients are thrilled to find out a new or enhanced smile is actually an option for them.
Locally Owned and Operated
Your Bronx Dentist is located in Norwood, a block from Montefiore Hospital on Doctor's Row. They serve the neighborhoods of Norwood, Bedford Park, Kingsbridge, Williamsbridge, Olinville and more. For personalized, gentle & outstanding dentistry - call or visit their website to schedule an appointment.