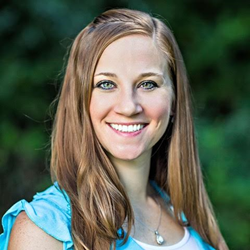 Knoxville, TN (PRWEB) August 18, 2016
Brookhaven Retreat®, LLC, a unique residential treatment facility exclusively for women with mental health and/or substance abuse issues, recognizes Program Counselor, Dana Setzer, for 4 years of providing excellent service on July 9th.
Dana Setzer, Program Counselor, celebrated her 4-year anniversary with Brookhaven Retreat on July 9th. Dana promotes every aspect of Brookhaven Retreat and provides exceptional quality of care to all clients. Dana graduated summa cum laude from East Tennessee State University and has training in dialectical behavioral therapy, trauma, post-traumatic stress disorder, and traumatic grief.
In addition to the Program Counselor role, Dana also is a certified Zumba instructor, Information Management Committee chairperson, and photographer. In recognition for her service to Brookhaven Retreat, Dana will receive an increase in paid time off for her tenure.
Dana stated, "Working at Brookhaven has allowed me the opportunity to continually grow as an individual and strengthen my own skills. It has allowed me to be a part of a team that genuinely cares about others. The opportunity to work with women through our empowering program and seeing what they can overcome is truly remarkable. Each day brings it's own challenges and rewards. One aspect that I particularly enjoy is meeting women from all walks of life, from places all over the globe, and hearing their life stories."
As part of The Lily Program®, a 90-day treatment for women offered exclusively at Brookhaven Retreat, Program Counselors perform a direct care role and perform a wide variety of client care activities while promoting clients to create emotional self-identity and increase empowerment. Dana continued, "In my role as Program Counselor I assist clients as they learn to enjoy life activities again. They include things I enjoy as well: Zumba, bonfires, art, outings, and going for walks in nature."
About Brookhaven Retreat
Brookhaven Retreat is a women's treatment center nestled on a naturally beautiful 48-acre site secluded in the foothills of the Great Smoky Mountains. It has helped hundreds of women across the United States overcome depression, trauma, anxiety, substance use and a range of other behavioral health challenges. Brookhaven's Founder, Jacqueline Dawes, has predicated its gender-specific treatment on "healing emotional breakage" for women. In this way, she has established a sanctuary and a place where women can feel safe, secure and cared for by a staff of highly trained professionals.