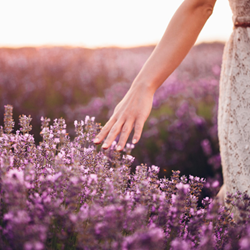 Knoxville, TN (PRWEB) April 19, 2016
Brookhaven Retreat ® LLC, a unique residential treatment facility exclusively for women with mental health and/or substance abuse issues, offers coping skills to clients for National Stress Awareness Day on April 16.
National Stress Awareness Day began in 1992 when the Health Resource Network(HRN) decided to help raise awareness about stress and its effects on physical and mental health.
Clients of Brookhaven Retreat benefit from information shared about how stress can impact their emotional healing, rehabilitation, and/or bereavement. Without strong coping skills, stress can also cause an array of physical ailments, compromise the immune system and increase risk factors for heart attack and stroke, anxiety and depression, infertility, etc. Stress from a particularly traumatic situation can have lasting effects, such as in Post-Traumatic Stress Disorder (PTSD), which can even be the cause of suicidal attempts or completion.
Managing stress has to do with mindfulness, which can be mastered if practiced on a regular basis. Whether or not you have mental illness, the tendency to catastrophize a painful or difficult situation is normal.
According to the Anxiety and Depression Association of America (ADAA), the following tips are useful for anyone and everyone who must manage stress.

Take a time-out. Practice gentle exercise and walk, listen to music, get a massage, or learn breathing and relaxation techniques. Know when it's time to remove yourself from a stressful situation.
Eat well-balanced meals. Do not skip meals. Your body needs nourishing foods. Stay hydrated and eat healthy snacks, and make sure you're getting enough protein for energy, calcium and fiber. It all plays a part in how you think, behave and ultimately, handle stress.
Detox. Don't rely on chemicals or substances to either go to sleep or stay awake. They can aggravate anxiety and trigger panic attacks by interrupting your circadian rhythm, which automatically makes you a potential victim of stress.
Listen to your body. If your muscles ache, it's your body's way of telling you to move. Exercise to stimulate blood flow and increase your heart rate. It's equally important to rest when you need to and not to deprive yourself of sleep.
Take deep breaths. This is important especially when a stressful situation is making it difficult to breathe or relax. Inhale and exhale slowly. Count to 10 slowly, or count to 20 if necessary. Continue to breathe deeply until your body relaxes and lets go of stress.
Let go of perfection. All you can do is your best. If you're struggling with something, make the decision to stop struggling. Relax into it and enjoy the process rather than racing to the finish line. Perfection isn't possible. Instead of belittling yourself for imperfection, be proud of however close you actually get.
Acceptance is key. There are many situations we can't control. We also can't control other people. The sooner we accept that lack of control, the easier it will be to ask a question related to stress: "Is it really as bad as you think?"
Laugh often. Laughter is the antidote to stress. It also helps regain a healthy attitude about life in general. Making an effort to replace negative thoughts with positive ones goes a long way. The more you practice, the easier it gets.
Follow your passion. If you don't work or have a hobby you love, then make it your business to get involved. Get out of the house and enjoy the company of others. Volunteer or find another way to become active in your community, which creates a support network and gives you a break from everyday stress.
Seek help. If you've tried everything and can't seem to manage stress yourself, don't wait until it becomes insurmountable. Talk to a friend or family member, a doctor or a counselor, or even go online. Determine what triggers your anxiety, if it's not already obvious to you. It's a good starting point for learning how to manage stress before it becomes a serious problem.
About Brookhaven Retreat
Brookhaven Retreat is a women's treatment center nestled on a naturally beautiful 48-acre site secluded in the foothills of the Great Smoky Mountains. It has helped hundreds of women across the United States overcome depression, trauma, anxiety, substance use and a range of other behavioral health challenges. Brookhaven's Founder, Jacqueline Dawes, has predicated its gender-specific treatment on "healing emotional breakage" for women. In this way, she has established a sanctuary and a place where women can feel safe, secure and cared for by a staff of highly trained professionals.