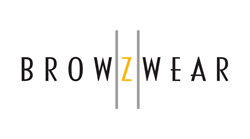 NEW YORK (PRWEB) April 14, 2020
Browzwear, a leader of 3D technology for the apparel industry, and STITCH, the tech incubator originated from PVH Europe, today announced that Browzwear will be working closely with the new STITCH Accelerator Program to create the most efficient 3D design workflows and tools. Leveraging Browzwear's 3D solutions, already an essential part of STITCH's unique digital apparel workflows, the unique training and certification program will ensure designers, pattern makers and product developers have hands-on experience with the technologies powering digital transformation throughout the industry.
The initiative, which follows Tommy Hilfiger's announced plans to have a 100 percent digital design workflow by 2022, will accelerate delivery on those goals by growing the pool of fashion designers and pattern makers with expertise in the technologies fueling the industry's future. The program will prepare participants for the fully-digital apparel development workflow created by STITCH and implemented recently by PVH Europe, including practical training with VStitcher, Browzwear's 3D apparel development software, enabling them to thrive in an industry increasingly powered by 3D technology. Participants of the STITCH Accelerator program will be able to work for the brands interested in scaling up their 3D operations, like STITCH's first client PVH Amsterdam.
With their industry-changing emphasis on 3D-powered design, STITCH is demonstrating how technology can help fashion companies to operate more efficiently and sustainably. For example, Browzwear's true-to-life 3D prototypes can accurately replace physical samples for both designers and pattern makers throughout the design, prototyping, fitting and sales processes.
As part of their ongoing relationship, Browzwear will continue to build solutions in partnership with STITCH to accelerate their ability to automate and optimize design and merchandising workflows, reduce waste of physical resources and drive a faster time to market for PVH's brands such as Tommy Hilfiger and Calvin Klein.
"Browzwear's long-standing relationship with STITCH is part of our commitment to partnering with stakeholders throughout the apparel development process to bring to market solutions that will make their organizations and the entire industry more efficient, sustainable and profitable," said Sharon Lim, co-founder and Chief Executive Officer of Browzwear. "We know from our vast experience that adopting 3D solutions brings companies competitive advantage in a challenging business environment. To maximize that advantage, it's imperative that we work together to re-design the product-life-cycle of the future."
"3D design is picking up speed in the fashion industry and with STITCH we are pushing to build the scalable digital value chain. With the STITCH Accelerator program we develop 3D Design talent to support the 3D value chain for our clients and offer them instant 3D firepower while they transform in their organization and talent" said Dominic Sluiter, Head of STITCH3D. "Browzwear enables us to develop the best talent and build the fastest and most scalable 3D workflow possible. STITCH and Browzwear have a long friendship working very closely helping the fashion industry go digital and we are glad to be strengthening our relationship through this collaboration."
Candidates interested in the STITCH Accelerator Program can apply for consideration here: http://www.stitchaccelerator.com.
For additional information about Browzwear, please visit http://www.browzwear.com. For additional information about STITCH, please visit http://www.stitchdesignlab.com.
About Browzwear
Founded in 1999, Browzwear is a pioneer of 3D digital solutions for the fashion industry, driving seamless processes from concept to commerce. For designers, Browzwear accelerates collection development, opening limitless opportunities to create iterations of styles. For technical designers and pattern makers, Browzwear rapidly fits graded garments to any body model with accurate, true-motion material replication. For manufacturers, Browzwear's Tech Pack delivers everything needed to produce physical garments perfectly the first time, and at every step from design to production. Worldwide, more than 650 organizations such as Columbia Sportswear, PVH Group and VF Corporation leverage Browzwear's open platform to streamline processes, collaborate and pursue data-driven production strategies so they can sell more while manufacturing less, which increases both ecologic and economic sustainability. For more information, visit http://www.browzwear.com.
Media Contact:
Seth Menacker
(201) 638-7561
seth@clarity.pr