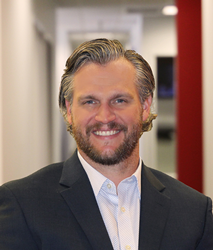 GLASTONBURY, Conn. (PRWEB) September 23, 2020
Gilbane Building Company is pleased to announce that Bryan Dodge has joined the Connecticut business unit as a business development manager.
Bryan brings over eight years of industry experience, most recently serving in a business development capacity for Consigli Construction in Hartford, CT. In his new role, Bryan will work to strategically enhance Gilbane's presence within all major markets by expanding upon existing relationships, as well lead business development strategies throughout Connecticut.
Bryan is actively involved with numerous industry organizations including the ACE Mentor Advisory Board, Professional Women in Construction (PWC) as well as the Connecticut Building Congress. Committed to his community, Bryan volunteers his time to numerous charitable organizations, including the Special Olympics, HRAC, and Camp Courant in Hartford, Connecticut.
Bryan holds a bachelor's degree in economics from Saint Michael's College.
"We are very excited to have Bryan join our team," said Vice President and Connecticut Business Unit Leader John Hawley. "His reputation, knowledge, and relationships from his years in the industry will be a tremendous asset to our efforts as we continue to grow Gilbane's business strategy in Connecticut."
About Gilbane Building Company
Gilbane provides a full slate of construction and facilities-related services – from pre-construction planning and integrated consulting capabilities to comprehensive construction management, close-out and facility management services – for clients across various markets. Founded in 1870 and still a privately held, family-owned company, Gilbane has more than 50 office locations around the world.