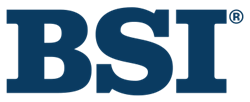 We continue to create payroll tax solutions for corporations that are among the most technically advanced in the industry.
Norcross, GA (PRWEB) September 09, 2014
Business Software, Inc. (BSI), a leading provider of payroll tax filing, tax calculation and compliance onboarding solutions in the cloud, will take part in the SaaShr Partner Community Workshop (PCW) 2014, September 17 - 19 in Philadelphia. With a focus on networking, collaboration, and education, PCW 2014 is designed to help users make the most of SaaShr technology and partnerships. It's a unique opportunity to connect with fellow partners and SaaShr experts, share knowledge, and create powerful new strategies for success. SaaShr is a Kronos company.
While at SaaShr PCW 2014, BSI will showcase its BSI ComplianceFactory™ suite of innovative, cloud-based payroll tax solutions that enable organizations to pay tax liabilities, file regular reports and amended returns. Attendees can visit BSI in booth #11 to view these product offerings.
BSI's multi-tenant cloud technology offers forward-looking service bureaus several benefits. Cloud-based solutions are more cost-effective, because they are hosted in a secure cloud, allowing clients to reduce overhead technology costs. There are also technical advantages to utilizing cloud technology: BSI takes care of maintenance needs, reducing the burden on the client to apply software updates. Furthermore, cloud-based products help streamline processes, freeing up internal staff to perform more strategic business functions. Other advantages of BSI ComplianceFactory for service bureau customers include Impound Management, the Client Filing Package, as well as flexible payment and filing configuration options - including FSET, EFTPS, 94X, ACH and check printing. Additionally, tax compliance updates are overwhelmingly limited to data updates, which are deployed and confirmed by BSI.
"We continue to create payroll tax solutions for corporations that are among the most technically advanced in the industry," said Russell Rindik, BSI Vice President of Operations. "In the past 12 months, we have made several significant enhancements to our BSI ComplianceFactory solution. This product continues to evolve in order to meet our customers' expectations, and we're pleased to share information about its upgraded features with conference attendees."
About BSI
BSI is a leading provider of North American payroll tax filing, tax calculation, compliance onboarding and supporting solutions in the cloud. Leveraging 35 years of experience, BSI offers the largest array of solutions in the industry that are used by clients to process more than a half billion transactions annually. Thousands of organizations – including many of the world's best known companies – use BSI to minimize their compliance risks, reduce labor costs, maintain regulatory compliance, improve workforce productivity and increase employee satisfaction. For more information about BSI, please visit http://www.bsi.com.
About SaaShr
SaaShr is a leading provider of Software as a Service (SaaS) based workforce management applications with a major focus in Human Resources (HR), Payroll, and Time and Labor Management. After being acquired by Kronos in 2012, the company's user-centric philosophy remains unchanged and is one that focuses on software conforming to peoples' needs, rather than people conforming to the limitations of software. For more information, please visit http://www.saashr.com.