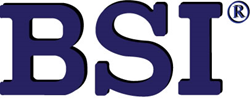 (PRWEB) July 24, 2014
BSI eFormsFactory™, a cloud-based, online payroll tax forms solution, is featured as a case study in the June issue of PAYTECH magazine. PAYTECH is the American Payroll Association's (APA) monthly magazine that is dedicated to providing payroll professionals with the latest news, and trends in the payroll industry. The article, Streamline Onboarding Processes with BSI eFormsFactory Solution, describes how a major metropolitan library transitioned to BSI eFormsFactory in order to simplify the onboarding process for its 2,000 employees across numerous branches.
The case study takes an in-depth look at the challenges Brooklyn Public Library faced with manually processing and maintaining onboarding and payroll tax forms. Their paper-based system was awkward and ineffective, which, resulted in increased possibility for inaccuracies and delays. By turning to BSI, Brooklyn Public Library obtained a one-stop solution where employers and employees can manage all their payroll tax compliance onboarding paperwork with one tool. Brooklyn Public Library highlighted the fact that the cloud-based BSI eFormsFactory permits employees to access its self-service functionality wherever it's convenient.
BSI eFormsFactory simplifies the cumbersome task of managing and producing digital onboarding forms, including W-4s, with an automated system that relieves employers of related administrative burdens and compliance challenges. With proper permission, employees are provided self-service access to online payroll tax forms through BSI eFormsFactory, anywhere an internet connection is available. Employers have access to manage and process these forms online.
About BSI
BSI is a leading provider of North American payroll tax filing, tax calculation, compliance onboarding and supporting solutions in the cloud. Leveraging 35 years of experience, BSI offers the largest array of solutions in the industry that are used by clients to process more than a half billion transactions annually. Thousands of organizations – including many of the world's best known companies – use BSI to minimize their compliance risks, reduce labor costs, maintain regulatory compliance, improve workforce productivity and increase employee satisfaction. For more information about BSI, please visit http://www.bsi.com.
©Copyright 2014 Business Software, Inc. All rights reserved. BSI is a registered trademark of Business Software, Inc. BSI eFormsFactory is a trademark of Business Software, Inc. All other company, product and service names may be trademarks of their respective companies.