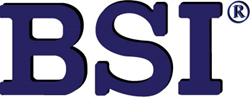 We continue to create payroll tax solutions for corporations that are the most comprehensive and technically advanced in the industry.
Norcross, GA (PRWEB) May 06, 2014
Business Software, Inc. (BSI), a leading provider of payroll tax filing, tax calculation and compliance onboarding solutions in the cloud, will once again take part in the annual American Payroll Association (APA) Congress, taking place May 13 – 17 in Minneapolis, MN. This 32nd annual event offers workshops, networking opportunities, and educational sessions for payroll and Human Resource professionals.
While at the APA Congress, BSI will showcase its suite of cloud-based, innovative payroll compliance products that automate and streamline payroll tax processes, increase efficiency, improve accuracy, and reduce costs. Attendees can visit BSI in booth #532 to view these product offerings.
BSI's multi-tenant architecture in the cloud offers forward-looking companies several benefits. Cloud-based solutions are more cost-effective, because they are hosted in a secure cloud, allowing clients to reduce overhead technology costs. There are also technical advantages to utilizing cloud technology: BSI takes care of maintenance and updates, reducing the burden on the client to apply software updates. Furthermore, cloud-based products help streamline processes and free up internal staff to perform more strategic business functions.
"We continue to create payroll tax solutions for corporations that are the most comprehensive and technically advanced in the industry," said Russell Rindik, BSI Vice President of Operations. "Our cloud-based solutions exceed customers' expectations, and we're eager to share this information with conference attendees."
About BSI
BSI is a leading provider of North American payroll tax filing, tax calculation, compliance onboarding and supporting solutions in the cloud. Leveraging 35 years of experience, BSI offers the largest array of solutions in the industry that are used by clients to process more than a half billion transactions annually. Thousands of organizations – including many of the world's best known companies – use BSI to minimize their compliance risks, reduce labor costs, maintain regulatory compliance, improve workforce productivity and increase employee satisfaction. For more information about BSI, please visit http://www.bsi.com.
About APA Congress
The 32nd Annual APA Congress offers a wide variety of educational workshops, the world's largest payroll, accounts payable, and finance Expo with over 100 exhibitors, as well as countless networking and motivational opportunities to its over 2,500 attendees. Congress attendees are able to choose from more than 200 workshops over 4-1/2 days and earn up to 30 RCHs, 3.0 CEUs, or 36 CPE credits.