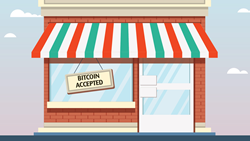 We are thrilled to be of service to the ever growing Bitcoin community.
Austin, Texas (PRWEB) January 09, 2015
BTC Merchants.com has launched its new global Bitcoin merchant directory website which will feature many of the world's greatest Bitcoin-accepting merchants. It gives merchants the ability to manage their listings and reviews, build trust, target and attract new customers.
Picture a new type of Yellow Pages meets Yelp. Merchant's can present to consumers across social, mobile, tablet and the Web their products and services on BTC Merchants directory platform. The advanced Premium Plan provides exclusive hand submission to BTC Merchants directory located within the Facebook page. It allows merchants around the world to get discovered, get social and build trust in the Bitcoin community.
BTC Merchants will give Bitcoin consumers access to thousands of businesses. Consumers can rate and write reviews of the merchants that accept Bitcoin. Some of the most popular categories include IT and Web Services, Shopping, Food and Beverage, Hotel and Travel and Precious Metals.
Bitcoiners on mobile devices do not need to know where they are! BTC Merchants.com Geo location feature automatically detects location that shows them where they can spend their Bitcoins with local merchants.
About BTC Merchants.com
We help consumers discover, rate and review Bitcoin merchants and help Bitcoin businesses build trust, target and attract new customers.