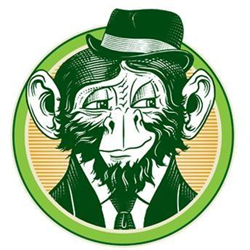 LOS ANGELES (PRWEB) January 14, 2020
Paleo snack brand Bubba's Fine Foods is ready to unleash their unconventional yet oh-so-indulgent creations at Natural Products Expo West from March 4-7, located at Booth N1713.
Expo West attendees will be privy to a crunch and flavor that rivals their favorite "junk" food while checking off all the boxes for maintaining a healthy diet.
Each snack is crafted from real food ingredients like protein-packed cashews and almonds, sweet coconut, and--the secret to their potato-free 'Nana Chips--green Saba bananas that are kettle cooked to crispy perfection and doused in zesty seasonings.
All of their indulgent snacks are grain-free, gluten-free, refined sugar-free, soy-free, dairy-free, and low glycemic.
Bubba's will have their newest creations on display at the expo, including:
Sea Salt 'Nana Chips -- For finger-licking good snacking, all it takes is four ingredients: crunchy green Saba bananas, coconut oil, sea salt, and organic apple cider vinegar.
Montreal Chophouse Snack Mix -- Bursting with flavor yet none of the fake stuff, this crispy, crunchy blend slakes one's thirst for junk food while packing a protein punch.
Garlic Parm 'Nana Chips -- Get that cheesy fix the vegan way and indulge in that potato chip crunch while reaping the prebiotic benefits of green bananas.
Check out what paleo snacks the new decade has to offer by stopping by Booth N1713, March 4-7 at Natural Products Expo West in Anaheim, California.
Bubba's Fine Foods can be purchased at bubbasfoods.com, Amazon, Amazon EU, Natural Grocers, Whole Foods, The Fresh Market, King Soopers, and select retailers nationwide.
Follow @bubbasfoods on Facebook, Twitter, and Instagram.
Media resources available at: Bubba's Fine Foods Media Kit
About
Since 2014, Bubba's Fine Foods has been at the head of a natural health food revolution where smart, healthy choices finally meet big, bold flavors. Run by gourmet chef Jared Menzel and health coach and former CrossFit trainer Jeff Schmidgall, they're satisfying your naughty and nice cravings with every wholesome green banana they peel, dash of chipotle they sprinkle, and nourishing handful you munch.
To coordinate an interview with Bubba's Fine Foods, contact Brooke Daily at brooke@veteranpr.com.