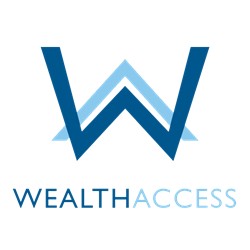 NASHVILLE, Tenn. (PRWEB) July 19, 2018
Buckingham Strategic Wealth ("Buckingham"), a Registered Investment Adviser with $14 billion in assets under management, and Wealth Access, the industry's largest independent personal financial management and account aggregation platform, announced the initial results from Buckingham's successful implementation of the Wealth Access technology platform.
For the first time, Buckingham's clients can enjoy access to held-away accounts alongside their managed accounts in a single online login. In total, the firm now aggregates 6,600 client accounts from more than 151 different data sources by using Wealth Access' account aggregation services.
Buckingham selected Wealth Access to provide a comprehensive, enhanced client experience that combines an integrated client portal, mobile app, estate reporting tools, and aggregation capabilities, among other services.
"We've transformed our digital client experience thanks to the tools available from Wealth Access," said Adam Birenbaum, CEO of Buckingham Strategic Wealth. "Specifically, the balance sheet, account aggregation functionality, and net worth capabilities in Wealth Access work together to create a holistic personal financial management solution that creates more educated and engaged clients."
Furthermore, Buckingham is on target to realize aggressive client usage goals for its Wealth Access-powered mobile app and client portal solutions. It expects to have 75 percent of clients regularly using its online portal solutions and 50 percent logged into its mobile app by the end of 2018.
"We're thrilled to be providing ongoing tangible results for a firm with as much history as Buckingham Strategic Wealth," said David Benskin, CEO of Wealth Access. "Buckingham is a model example in the industry for how advisors can offer scalable and accessible technology tools that strengthen client relationships and position themselves for increased growth."
For more information about how Wealth Access and Buckingham collaborated to create a successful and modern approach to their digital client experience, please visit wealthaccess.com/buckingham to read a joint case study.
About Wealth Access
Wealth Access is an innovative wealth management technology firm that provides reporting solutions for the high net worth advisor and investor community. Its proprietary and diagnostic cloud-based platform aggregates information from more than 20,000 financial services institutions and various holdings to deliver an aggregated view, allowing for better decision support in investments, tax planning, insurance and other complex situations faced by high net worth individuals. Founded by a former Merrill Lynch high net worth advisor, Wealth Access provides a complete platform for advisors to collaborate with other professionals and position themselves central to their clients' lives. Headquartered in Nashville, TN, Wealth Access is backed by successful investors and notable wealth management technology platforms. For more information about Wealth Access, visit http://www.wealthaccess.com or follow Wealth Access on Twitter at @ASmarterLook.
About Buckingham Strategic Wealth
Buckingham Strategic Wealth, founded in 1994 and now one of the largest independent wealth management firms in the country, helps individuals and families, businesses, nonprofits, and business owners achieve their goals by creating and executing customized, comprehensive, evidence-based financial plans. For more information about Buckingham Strategic Wealth, visit http://www.buckinghamadvisor.com/ or follow Buckingham Strategic Wealth on Twitter at @BuckinghamAdvsr.