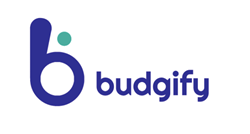 NEW YORK (PRWEB) October 14, 2020
Inspired by a mission to support small and medium-sized businesses, digital bookkeeping company, Budgify, is offering a 25% discount to Latinx-owned businesses to honor Latinx Heritage Month. The discount will apply to the first year of membership with Budgify.
Budgify recognizes that Latinx-owned businesses have been hit particularly hard by the COVID-19 pandemic. Statistically, Latinx-owned business ventures are started faster than any other group in the United States, but in many cases don't have the support they need to navigate financial hurdles to thrive. Budgify emphasizes the importance of economic vitality, uplifting communities, promoting productivity and resilience.
"We have Spanish-speaking staff at Budgify and we want to let the community know that we hear them and we are with them," said Tahiri Roman, Director of Business Development, Diversity & Inclusion. "The pandemic has been a tough time for everyone, but it's severely impacting the Hispanic communities. These communities need help navigating this battle and this is urgent."
Budgify's software allows business owners the ability to have a virtual bookkeeping team for up to 90% less than hiring an in-house professional. This allows business owners to the ability to reallocate their budget in order to grow their business, pay off debts, or hire new employees.
"Aiming to spread insight on financial literacy and its importance within our communities, the Budgify platform can help to aid and educate those who struggle with financial management skills," says CEO, Alex Harowicz.
About Budgify
Budgify is a bookkeeping business dedicated to removing the barriers to financial literacy for small-to-medium-sized businesses (SMB's). Machine learning and AI-driven technology allow business owners to automate the entire bookkeeping process so they can spend less time on the books and more time focusing on their company's mission. Driven by a social purpose, Budgify caters to business owners that face additional difficulties.
About NXTFactor
NXTFactor is an international digital marketing agency and investment firm with offices in both New York City and Philadelphia. Since 2007, NXTFactor (MoreViews Inc.) has focused on helping brands, businesses and individuals meet and exceed their goals by delivering digital solutions across the web, mobile, and all digital devices in-between. https://www.nxtfactor.com/