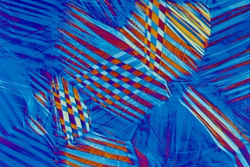 Metallography deals with the study of the constitution and structure of metals and alloys. It is an important tool in industrial quality control and failure analysis, as well as the development of new materials, applications and components. Buehler webinars focus on metallographic education.
LAKE BLUFF, Ill. (PRWEB) January 18, 2021
Buehler, a leading manufacturer of equipment and consumables for material analysis is offering "What is Metallography? Core Principles and More" an educational Webinar Presentation in English on January 27, 2021, at 12:00pm CST.
George Vander Voort, renowned physical metallurgist will present the first webinar in the Buehler 2021 Metallography Webinar Series. Vander Voort is an exclusive consultant to Buehler and had served as Buehler's Director of Research and Technology for over a decade. He has over 50 years of experience is a worldwide leading expert in microstructural analysis, interpretation and measurement.
The "What is Metallography" webinar will cover the core principles of metallography including:

how and why metallography is used
typical applications
examples of good metallographic process
potential consequences of poor processes
an overview of metallographic principles
key techniques to ensure success
live Questions and Answers session
The program on metallography is ideal for metallurgical technicians, engineers, quality control, and laboratory personnel in any metallography facility new to the area or looking for a refresher on fundamental principles. It will also benefit those working in adjacent fields such as mechanical testing, failure analysis and engineering - where metallography is not necessarily an everyday need, but an understanding of what it is - and how it can be used to characterize materials and properties – would be of benefit.
The webinar is available globally, and easy to enroll in this virtual program:
https://attendee.gotowebinar.com/register/6486703400614049293
Registration is complimentary and a replay will also be available. Attendees will receive a Certificate of Participation after the Webinar. To register for the complimentary webinar visit http://www.buehler.com/buehler-webinar-registration.php.
For additional information on Buehler's products for material analysis or hardness testing, please visit http://www.buehler.com. If the Webinar interest you, but the date does not suit you, simply register to receive the recording shortly after the event. Buehler maintains an extensive network of laboratory, sales, distributors and service teams that are available to meet with customers worldwide.