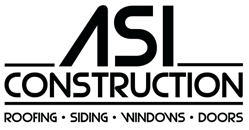 "This award speaks to our commitment in providing professional, high-quality services with safety always on the top of the list with projects that we do for our clients. To have NAHB recognize our work is truly an honor for us."
BURR RIDGE, Ill. (PRWEB) February 16, 2021
In recognition for its outstanding work site safety program, A.S.I. Construction in Burr Ridge, Illinois has been awarded the 2020 National Association of Home Builders/Builders Mutual Safety Award For Excellence (SAFE). A.S.I. was recognized in the Siding Contractor Safety Program of the Year category.
The SAFE award honors the achievements of builders and trade contractors who have developed and implemented high-quality construction safety programs and recognizes NAHB member companies, workers and other individuals who have made successful efforts to advance safety in the home building industry.
"This award speaks to our commitment in providing professional, high-quality services with safety always on the top of the list with projects that we do for our clients," said Jay Andreas, CEO of A.S.I. "To have NAHB recognize our work is truly an honor for us."
A.S.I. Construction is a Roofing, Siding, Window & Door business with over 30 years of experience. A.S.I. provides exterior remodeling services in residential and commercial along with general contracting. A.S.I.'s commitment to safety is more than just compliance with OSHA regulations and other government rules. According to Andreas, it's a state of mind that must permeate the entire company, including office and field personnel, management and hourly employees. No business can expect to have good safety performance unless the president, chief executive officer or owner demonstrates through personal conduct and concrete actions that safety is expected and required of all employees.
"Every year, the achievements of the SAFE Award winners seem to get more impressive," said Juli Bacon, NAHB Construction Safety and Health Committee chair and consultant from Woodinville, Wash. "In this very challenging year, it is no different. Even as pandemic safety took center stage, these companies continued to innovate in the area of traditional job site safety."
A.S.I. Construction was recently recognized during the 2021 International Builders' Show virtual experience—the IBSx. The all-virtual IBSx experience connected the home building industry together, online. A total of 12 recipients from across the country were honored.
For more information about the NAHB/Builders Mutual Safety Award For Excellence SAFE awards, and to read about honorees in previous years, go to: http://www.nahb.org/SAFE.
About A.S.I. Construction
A.S.I. Construction, founded in 2013, is a premier construction and remodeling company serving commercial and residential markets in the Chicagoland area. The company provides a wide variety of exterior services, such as repair and installation of roofs, siding, gutters, soffit and fascia. In addition, A.S.I. offers an extensive line of windows and doors to meet almost any commercial or residential project. The company also has a public adjustment department, managing all aspects of insurance assessments and negotiations for repairs related to hail, rain, lightning, wind, flood, and fire damage. As a fast-growing business, A.S.I. takes great pride in ensuring excellent customer service and performing each job with the utmost integrity. A.S.I. Construction is a member of the Better Business Bureau with an A+ rating. For further information, please visit our website at http://www.constructionbyasi.com. Stay connected with us on Facebook, Twitter, Instagram, LinkedIn, and Google.