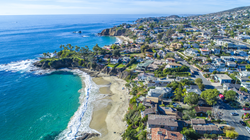 "Burwood was selected due to their culture of innovation, technical expertise, and experience in deploying and managing large voice solutions."
IRVINE, Calif. (PRWEB) December 19, 2018
Burwood Group, a leading IT consulting and integration firm, announced today it is part of the SAIC team awarded a $77 million IT services contract by the County of Orange. Burwood Group will lead the redesign of the County's voice environment, which includes the design, implementation, and management of the County's upcoming infrastructure.
"We are extremely proud to be part of the team selected to help the County of Orange achieve its long-term, strategic technology goals," said Joanna Robinson, SVP of Technology at Burwood Group. "Burwood is at the forefront of communication and collaboration technology innovation and brings strong expertise in designing, implementing, and managing our customers' unified communications. We are confident that our work alongside SAIC will help increase the efficiency and effectiveness of the County and enhance the services received by its constituents and businesses."
Under the contract, Burwood Group will deliver services to support the County's IT and technology environments in voice communications and IT service management. Burwood Group was selected by SAIC to join the bid for the County of Orange contract for its extensive expertise in designing and implementing Cisco's Unified Communications Suite. Burwood Group is a Cisco Gold-Master Collaboration Specialization Partner and also holds the Cisco Unified Contact Center Enterprise (UCCE) Specialist certification. Burwood Group has a long track record of successfully monitoring, managing, and operating very large Cisco Unified Communications installations from its Voice Operations Center in San Diego, CA.
"SAIC is excited to work with Burwood Group on the implementation of an on-premises voice solution for the County of Orange," said Bob Genter, SAIC SVP and General Manager of the Federal Civilian Customer Group. "Burwood was selected due to their culture of innovation, technical expertise, and experience in deploying and managing large voice solutions. The County of Orange will have a reliable, secure, and cost-effective unified communication system built with the best that technology has to offer."
The County of Orange government consists of 23 departments and is responsible for its 3 million residents. The county serves as a regional service provider and planning agency whose core businesses include public safety, public health, environmental protection, regional planning, public assistance, social services, and aviation.
The SAIC team will provide IT managed services and solutions to agencies and departments within the County. The firm-fixed-price contract has a three-year base period of performance valued at approximately $51 million, two one-year options, and a total contract value of approximately $77 million, if all options are exercised. Work will be primarily performed in Santa Ana, California.
About Burwood Group
Burwood Group, Inc. is an IT consulting and integration firm. We help forward-thinking leaders design, use, and manage technology to transform their business and improve outcomes. Our services in consulting, technology, and operations are rooted in business alignment and technical expertise in cloud, automation, security, and collaboration. Burwood Group was founded in Chicago, IL and is celebrating 20 years in business. Today, Burwood includes 250 employees and seven U.S. offices including a 24x7 Operations Center in San Diego, CA. Whether you are developing strategy, deploying technology, or creating an operational model, Burwood is a dedicated partner. To learn more, visit https://www.burwood.com.
About SAIC
SAIC is a premier technology integrator providing full life cycle services and solutions in the technical, engineering, intelligence, and enterprise information technology markets. SAIC is Redefining Ingenuity through its deep customer and domain knowledge to enable the delivery of systems engineering and integration offerings for large, complex projects. SAIC's more than 15,000 employees are driven by integrity and mission focus to serve customers in the U.S. federal government. Headquartered in Reston, Virginia, SAIC has annual revenues of approximately $4.5 billion. For more information, visit http://saic.com. For ongoing news, please visit our newsroom.
For additional information:
Colleen Barry
Director, Marketing
312-327-4628
cbarry(at)burwood.com