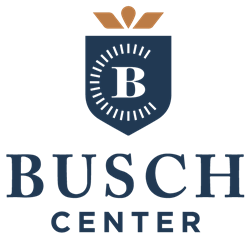 "We are proud to be the first facility in the world to perform the TULSA-PRO procedure on a patient with a pacemaker. This provides the opportunity for more men to receive this effective procedure that preserves erectile and urinary functions," said Dr. Joseph Busch, MD Oncological Radiologist.
ATLANTA (PRWEB) April 27, 2021
The use of cardiac pacemakers has increased dramatically in recent years, partly due to our aging society. Over one million cardiac pacemakers are implanted every year [1] with 200,000 in the United States.[2] An estimated 75 patients who have an implantable cardiac electronic device, such as a pacemaker, will need magnetic resonance imaging during their lifetime, according to the Mayo Clinic. However, many types of pacemakers can be risky to use in an MRI, which uses a large magnet and radio waves to produce clear, accurate images of the body.
For decades, it was considered unsafe for patients with pacemakers and other implantable electronic devices – like defibrillators – to get an MRI. But now, the Busch Center has performed the world's first TULSA-PRO® procedure on a patient with a pacemaker. TULSA-PRO is an outpatient procedure used to treat patients with prostate cancer or other prostate issues. The procedure offers many benefits, including fast, complete recovery and very little pain. It works as well as full prostatectomy, but without the significant, life-altering side-effects, such as impotence and incontinence.
TULSA stands for Transurethral Ultrasound Ablation of the prostate. The TULSA treatment is a customizable, predictable and incision-free ablation of a defined region of the prostate while protecting surrounding organs and structures. This helps preserve men's functional abilities greatly enhancing the quality of life after cancer treatment. According to Science Daily, "In recent years, a minimally invasive method called MRI-guided transurethral ultrasound ablation (TULSA) has emerged as a promising treatment option. TULSA works by delivering precise doses of sound waves to diseased prostate tissue while sparing the healthy nerve tissue surrounding the prostate."
"We are proud and honored to be the first facility in the world to perform the innovative and highly-effective TULSA-PRO procedure on a patient with a pacemaker. This is a significant achievement, opening up the opportunity for more men with pacemakers and other implantable devices to receive this non-invasive, extremely effective procedure that preserves erectile and urinary functions," said Dr. Joseph Busch, MD Oncological Radiologist. "At Busch Center, we know that MRIs are accurate and effective, with no side effects, so it's a real break-through that we can now offer these procedures to a wider range of patients – even if they have an implantable device."
"Today's MRI technologies – like the ones offered at Busch Center – are instrumental in detect-ing cancer early for the best possible outcomes. When screening for prostate cancer, for in-stance, MRI scans are far more effective at locating even the smallest area of cancer cells versus other, inferior testing methods, such as CT scans, ultrasound, or digital rectal exams, which miss a significant portion of cancers," Dr. Busch continued.
Patients with pacemakers – even if they are special "MRI-conditional" devices – must alert their medical team about their devices prior to an MR-guided test or screening. Medical teams are typically cautious when offering an MRI to a patient with a pacemaker and may be more careful about how much MRI "energy" they use and how much time the patient spends getting scanned. We recommend that patients stay informed and educated about their medical care. If you have – or need – a pacemaker, please work with your medical team to determine whether it's safe for you to get an MRI. In some cases, if you have an older pacemaker that is not MRI-conditional, your medical team may not recommend an MRI.
When you get a pacemaker, you should receive a card identifying the device, including its manufacturer, model name and number, etc. Share that information with your medical team so they can determine whether they can safely perform an MRI on you.
If you are getting a pacemaker or other cardiac device, ask if you are eligible for an MRI-compatible model so your options for MR-guided tests and treatments aren't limited in the future.
"We believe that all men deserve the best treatments available that will provide the highest quality of life – even if they have a pacemaker or other implantable device," Dr. Busch added. "TULSA PRO is one way we can help deliver better outcomes to men facing prostate cancer."
For questions about MRI or to make an appointment at Busch Center, please contact our office at contact@buschcenter.com.
About Busch Center
Dr. Busch is an advanced imaging pioneer in the United States, having offered his services to patients for over a decade. Patients come to Busch Center from across the country and around the globe because of their high standards, personalized care, compassionate team, high-tech equipment and state-of-the-art facilities. Busch Center's team understands that every patient's situation is different and – regardless of their specific circumstances – being diagnosed with prostate cancer is overwhelming and scary. Dr. Busch and his team talk to patients, answer their questions, show them their scans, provide test results during the office visit, explain every procedure, and provide personalized recommendations for care plans based on evidence-based medicine.
Alpharetta, GA-based Busch Center draws on the experience and methodologies used in Europe, where guidelines are different (and better) than they are in the US. Busch Center is setting a new (better) standard of care for prostate cancer screenings and treatments, and their patients experience better outcomes. Connect with Busch Center on Facebook/BuschCenter, Twitter/Busch Center, and Instagram/BuschCenter.
1,2, El-Chami, M. (2018, April). Leadless pacemakers: a contemporary review. J Geriatr Cardiol. ; 15(4):, 249–253. https://doi.org/10.11909/j.issn.1671-5411.2018.04.002,