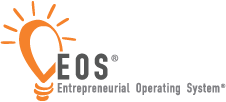 It's about finding the problems in an organization and solving them, and making them go away for good
Livonia, MI (PRWEB) October 17, 2014
A new business case study on Brogan & Partners advertising agency was recently published by EOS Worldwide, the creator of the Entrepreneurial Operating System. In this video, available on the EOS website, Ellyn Davidson, Managing Partner of Brogan & Partners, explains how EOS made a positive impact on the long-running ad agency.
"It's about finding the problems in an organization and solving them, and making them go away for good," said Davidson, "it provides focus and balance in your entire life."
In the video, Ellyn discusses how she learned about EOS. She describes how certain EOS tools, like the Vision/Traction Organizer, aligned her company and fixed fundamental issues in the organization.
To see the full case study and other business case studies, go to: http://eosworldwide.com/eos/real-world-feedback-2/. To see how EOS can help your business, take the EOS Organizational Checkup (available at http://eosworldwide.com/dl-tools/organizational-checkup/).
EOS Worldwide works with private entrepreneurial companies around the world, helping good organizations become great organizations by holistically strengthening every component of the business. EOS implementers also provide guidance in most other aspects of management such as workplace accountability, brand traction, company vision, organizational processes, and data utilization. To learn more about the Entrepreneurial Operating System, or if you have an interest in becoming an EOS implementer who helps companies implement EOS, contact an existing implementer via http://www.eosworldwide.com.
About EOS Worldwide:
For over 13 years, EOS Worldwide has given entrepreneurial managers and leaders a complete operating system and a suite of practical and applicable tools for getting everything they want out of their businesses. The Entrepreneurial Operating System® effectively strengthens businesses in many industries, and helps align assets, resources, and human power to exceed expectations. EOS Worldwide is based in Livonia, MI. To learn more about EOS®, please visit EOSworldwide.com.