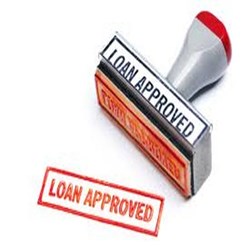 New Business Loan Rates At This Alternative Lender Are Now Available
Nationwide (PRWEB) November 17, 2013
Small businesses agree; this is a quick and easy way to get working capital without a credit review.
Companies with little, no, or even poor credit can now obtain some of the most competitive business loan rates, courtesy of alternative lender, CashFundsFast.Com.
Securing business capital remains a challenge, even years after the official end of the national economic downturn, "The data on small business lending paint a bleaker picture. FDIC data show a 19.1 percent decrease in small business loans ($1 million or less) outstanding since the start of the Great Recession. In 2007, $686.8 billion in loans were issued, compared with $587.8 billion last year. In contrast, loans to midsize and large companies rose from $1.5 trillion in 2007 to $1.9 trillion in 2012—a 12 percent increase," CNBC reports.
Small business in need of funding for expansion, for extra inventory or materials, or for making opportunistic buys are finding the big banks, while holding hundreds of billions of dollars in reserves, aren't lending money. Applicants businesses need nearly impeccable credit, provide certified financial statements and tax returns, along with loss and profit projects to clear the first of many hurdles.
However, alternative lenders are filling the void, approving loans without personal credit checks or collateral pledges. The process is straightforward and uncomplicated.
"CashFundsFast.Com makes obtaining financing approval as fast and as simple as completing a credit card application. The goal of providing access to business grade capital swiftly and easily to small businesses across the country is realized through the alternative lender's release of its proprietary commercial funding system."
Small businesses attempting to get a loan from traditional banks find it takes weeks to process the application. It takes weeks thereafter to get final approval and to receive funding. In the majority of cases, however, small businesses are not approved, due to credit blemishes or not having an established financial history.
CashFundsFast.Com approves an astounding 98 percent of all its applications. The lender bases its approval on future credit card receipts and future bank deposits.
Companies can receive between $5,000 and $500,000 with approvals generally announced within 24 hours. Funds are deposited directly into the applicant business' checking account, and the money can be used for any purpose. The interest rates are highly competitive, and payment is based on a percentage, not a fixed sum, adjusting the amount down for slow months, making the loans all that more affordable.
About Us
CashFundsFast.com is authorized by TieTechnology, LLC. TieTechnology, LLC, specializes in service based solutions for businesses. Services provided by TieTechnology are merchant credit card processing, business service telecommunications, business cash advances on credit card processing platforms and web based visibility marketing. The advantages of doing business with TieTechnology is their commitment to their customer service excellence and the offering of one stop solutions to all business to business service product needs for the customers' convenience. To learn more about their wide assortment of business services, please visit http://www.tietechnology.com.
TieTechnology, LLC
813-856-0223 x150
888-809-9243 x150