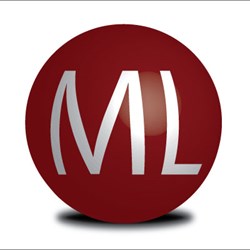 Megaleads will accommodate multiple locations, employees and businesses, call centers, and companies.
(PRWEB) October 08, 2013
Megaleads recently closed out their summer by announcing the launch of their affiliate program. Affiliates can try out the new and improved sales leads system without any credit card commitment and even earn money by getting other affiliates to give the business sales leads system their own Test Drive by entering their email and creating a simple password. With the Affiliate Program on the horizon, Megaleads is pleased to see their Fall Season begin with favorable reviews.
Megaleads and their R&D department have been hard at work boosting their site's functionality and capabilities. Megaleads reports that they have been receiving a flood of positive customer feedback from sales professionals all across the country. The sudden in flow of responses is due to the fact that Megaleads offers special programs/packages where companies can use multiple resources across multiple locations and still access the business sales leads system https://megaleads.com/pricing.php.
Where most competitors restrict access to similar sales leads databases to only a single IP address, Megaleads has always allowed allows customers to use it from anywhere. Megaleads and their efforts to accommodate their customer base blow Megaleads' marketing manager, Route 72, away. Founder and CEO of Route 72, Jim Alamia, states: "This kind of function is critical in this marketplace. Megaleads will accommodate multiple locations, employees and businesses, call centers, and companies because Megaleads understands that these businesses have a lot of sales reps all over the place need the ability to do this without paying an arm and a leg."
In addition to the capability to access the leads system from multiple IP addresses, Megaleads is also currently working hand in hand with Perfectmind.com to optimize their workflow processing, scheduling staff and resources, and billing and bookkeeping. As Megaleads continues to move forward, users can follow the company's latest developments on their Facebook, Twitter, and new Linkedin page. Route 72 is confident that Megaleads will turn many more heads in the Internet marketplace. Jim Alamia states: "Megaleads already has a sizeable and clean database with millions of sales leads, but we are glad that they haven't stopped there. Their efforts to introduce new technologies to the online marketplace will revolutionize the sales arena and empower sales professionals all over the U.S. to build their business."
Reference:
https://megaleads.com
Contact:
https://megaleads.com/contact.php