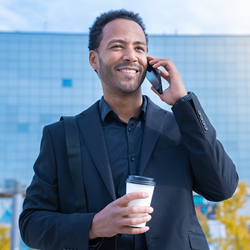 Rising costs have businesses watching budgets closely. Thus, as organizations make their business cyber security resolutions for the coming year, they will focus on areas that yield substantial ROI.
HOBOKEN, N.J. (PRWEB) December 28, 2022
A NYC area cyber security consultant and managed services provider (MSP) shares cyber security resolutions for 2023 in a new article on the eMazzanti Technologies website. The informative article first cites the Allianz Risk Barometer's assertion that cyber incidents ranked as the number one business risk of 2022.
The author then urges readers to recommit to making cyber security basics a priority. He also says that cyber security automation offers a great opportunity for return on investment. After urging readers to protect data in the cloud, he advocates for increased cyber security awareness. He concludes by recommending that business leaders commit to updating their inventory of IoT devices.
"Rising costs have businesses watching budgets closely," stated Almi Dumi, CISO, eMazzanti Technologies. "Thus, as organizations make their business cyber security resolutions for the coming year, they will focus on areas that yield substantial ROI."
Below are a few excerpts from the article, "Business Cyber Security Resolutions for 2023 Focus on Smart Investment."
Recommit to Making Cyber Security Basics a Priority
"As a possible recession looms and budgets tighten, security leaders face increased pressure to find efficiencies. Because recessions also historically bring an increase in cybercrime, business leaders must stay focused on security. One way to strengthen security without huge expense involves prioritizing tried and true cyber security best practices."
Automation Levels the Playing Field
"In addition to cyber security basics, automation offers another opportunity for great ROI. Automating security processes not only frees up existing staff but also helps to level the playing field in a battle against highly automated attacks. And it decreases response time and reduces the chance for human error."
Adjust Security Strategy to Protect Data in the Cloud
"The cloud environment necessitates a robust, multi-layered approach to cloud security. This includes strong encryption, as well as endpoint protection and particular attention to identity and access management. Additionally, a cloud access security broker (CASB) will act as a firewall in the cloud, using automation to detect and address risky behavior."
Increase Cyber Security Awareness
"Approximately 90 percent of data breaches happen because of a phishing attack. That makes employees both the weakest link and a key line of defense. And it means that wise organizations invest in creating cyber security awareness among employees at all levels. Start by training users to recognize and appropriately respond to phishing attempts."
Business Cyber Security Experts
The cyber security experts at eMazzanti Technologies know the threats businesses face and understand the challenge of balancing dwindling budgets and ever-increasing cyber risks. Beginning with a risk assessment, they help business leaders identify security gaps and design a strategy around the organization's needs and budget.
Have you read?
Make Cyber Security Awareness a Focus for 2023
New Features in Microsoft 365 to Make 2023 More Productive, Creative, and Collaborative
About eMazzanti Technologies
eMazzanti's team of trained, certified IT experts rapidly deliver increased revenue growth, data security and productivity for clients ranging from law firms to high-end global retailers, expertly providing advanced retail and payment technology, digital marketing services, cloud and mobile solutions, multi-site implementations, 24×7 outsourced network management, remote monitoring, and support.
eMazzanti has made the Inc. 5000 list 9X, is a 4X Microsoft Partner of the Year, the #1 ranked NYC area MSP, NJ Business of the Year and 5X WatchGuard Partner of the Year! Contact: 1-866-362-9926, info@emazzanti.net or http://www.emazzanti.net Twitter: @emazzanti Facebook: Facebook.com/emazzantitechnologies.