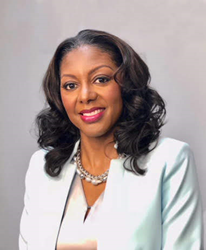 The IT industry has changed over the last 10 years and is evolving and GXA is moving forward to address the changes in the industry
RICHARDSON, Texas (PRWEB) September 17, 2019
GXA Networks Solutions announces relocation & name change to accommodate for business growth. Relocation to 269 W. Renner Pkwy, Richardson, TX 75080 is scheduled for October 1, 2019.
GXA Networks Solutions, based in Richardson, Texas was founded over 10 years ago as a Network Solutions Company. Since its inception GXA Network Solutions has successfully evolved by staying current with changes in the industry and by meeting customer demands. In order to stay competitive in the market and stay ahead of the curve, GXA Network Solutions has expanded their Service Offerings to Cloud, & Professional Services.
"Cybersecurity has become one of the leading issues in the IT industry and GXA is evolving to address the changes in the industry" said President George Makaye.
GXA Network Solutions renamed to GXA to reflect the expanding service offerings to their client base. GXA is no longer just a network solutions organization but has grown beyond ONLY providing network solutions.
As GXA's office lease expires at end of September 2019, it opened up a perfect opportunity to relocate to a newer and bigger space to accommodate GXA's growing customer base, additional staff members & activities to cultivate company culture.
GXA will be putting more focus on building company culture and providing a work place to reflect the company vision.
"At GXA, we are Committed to our purpose and passion of serving the next generation by investing our profits and resources into good works that create, support, and sustain a better community and a brighter future. This is a promise that we make to our Clients… that we will continue to use the success of our partnership to fulfil a Grander Purpose."
GXA is planning to use the new space to accommodate more work stations, rooms for leisure activities such as a full break room, a prayer/meditation room, & health & wellness room. Attracting and retaining talent is of utmost importance to GXA. Building and nurturing a welcoming and enjoyable work culture is a win-win scenario for both GXA and employees.
Effective Date of Name Change & Move -Oct 1, 2019. Stay tuned for more information regarding an open house at the new location.
For more information on GXA and their services please visit: https://gxait.com/
Follow GXA on LinkedIn at https://www.linkedin.com/company/gxa