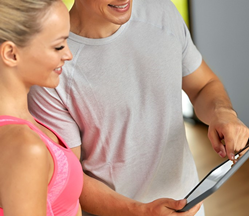 A business personal cyber security trainer will help you tune up your security posture, improving your overall business health.
HOBOKEN, N.J. (PRWEB) December 30, 2020
A NYC area IT security consultant and MSP reviews three common business cyber security threats and urges business leaders to consult a cyber security expert in a new article on the eMazzanti Technologies website.
The informative article cites remote employees, file download traps, and slow throughput from uncontrolled surfing as common business cyber security concerns. The author also includes best practices to mitigate these threats and recommends solutions from WatchGuard Technologies to effectively deal with them.
"A business personal cyber security trainer will help you tune up your security posture, improving your overall business health," stated Jennifer Mazzanti, CEO, eMazzanti Technologies.
Below are a few excerpts from the article, "Engage a Personal Cyber Security Trainer for the New Year."
Remote Employee Threats
"As remote work multiplies employee locations, your workforce will be less and less protected by your network security bubble. Out-of-date software, browsers, and plugins, plus unpatched and unprotected home systems leave remote employees even more vulnerable to attack."
File Download Traps
"Like phishing links embedded in email, malicious email attachments provide another common vehicle for hackers to launch attacks. In this scenario, hackers develop and entice the victim to download an attachment with a benign-looking name."
Slow Throughput from Uncontrolled Surfing
"The common practice of employees visiting time-wasting or inappropriate websites exacts a huge toll on business productivity. According to the New York Post, the average employee wastes more than eight hours per week on activities unrelated to their job! Your employees need access to the Internet to do their jobs, but you need visibility into users' web surfing to determine how it impacts performance."
Engage a Personal Cyber Security Trainer
The attacks of today and the threats of tomorrow require a layered approach to security solutions. eMazzanti Technologies encourages business leaders to engage a certified and experienced business cyber-security trainer to design a cyber-security program for their business. As a 5X WatchGuard Partner of the Year, they work to quickly get business cyber security into shape.
Have you Read?
3 Steps Towards a Strong Home (Cyber) Security System
Schedule a Workout Session with a Business Cyber Security Coach
About eMazzanti Technologies
eMazzanti's team of trained, certified IT experts rapidly deliver increased revenue growth, data security and productivity for clients ranging from law firms to high-end global retailers, providing advanced retail and payment technology, cloud and mobile solutions, multi-site implementations, 24×7 outsourced network management, remote monitoring and support.
eMazzanti has made the Inc. 5000 list 9X, including eight consecutive years, is a 4X Microsoft Partner of the Year, the #1 ranked NYC area MSP and NJ Business of the Year! Contact: 1-866-362-9926, info@emazzanti.net or http://www.emazzanti.net Twitter: @emazzanti Facebook: Facebook.com/emazzantitechnologies.