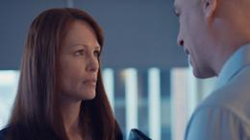 LOS ANGELES (PRWEB) September 21, 2020
A 2018 study conducted by the organization Stop Street Harassment found that 81% of women and 43% of men report that they have been sexually harassed at some point in their life. This is a serious issue that can cause a lot of problems within the workplace, making sexual harassment training crucial. Every business should have their employees, especially those in management positions, engage in sexual harassment training to help create a non-threatening workplace and prevent such issues from taking place.
"We offer a whole suite of sexual harassment training tools to help businesses with their educational efforts," explains Myron Curry, founder of Business Training Media. "Engaging employees in a training program now can save a lot of headache, and even money from lawsuits, later on. The training is something every business who has multiple employees should consider."
Business Training Media offers a variety of tools and courses that cover sexual harassment. The courses are available in a variety of formats, including video, DVD, online streaming, e-learning, e-books, and webinars. In addition to training courses that pertain to the entire country, the company also offers some state-specific sexual harassment training courses, including for California, New York, Connecticut, Washington, and Illinois.
The sexual harassment training tools it offers include:

Preventing Sexual Harassment for Employees
The Respectful Workplace for Employees
Preventing Sexual Harassment for Managers and Supervisors
Handling A Sexual Harassment Investigation: Safety Meeting Kit
Harassment: Sex, Religion, and Beyond
Workplace Harassment in the Office Training Program
Workplace Harassment in Industrial Facilities Training Program
Enough! The Consequences of Sexual Harassment
Understanding the Code of Conduct
Quid Pro Quo: When People In Power Make Demands
"We offer many workplace harassment courses and videos to help people train their staff," added Curry. "Through this training, your team will know what harassment looks like and how to prevent it. We urge every business to consider such training to help create a safe workplace."
Business Training Media offers over 6,500 training programs, including online courses in management, cybersecurity, customer service, sexual harassment, COVID-19 resources, diversity, workplace safety and more. The company has provided training for such companies as Bank of America, FedEx, Verizon, Google, Yahoo, and more. To learn more or register for the course, visit the site: https://www.businesstrainingmedia.com/sexualharassment.php
About Business Training Media
Founded in 1998, Business Training Media offers thousands of training products for corporations. Based in Encino, Calif., it provides business training solutions for companies worldwide. It has had over 26,000 customers, including many Fortune 500 companies. Its training tools are available in multiple delivery options, including online, video streaming, DVD, USB, webinars, books, games, and more. To learn more, visit the site: https://www.businesstrainingmedia.com
Source:
Stop Street Harassment. 2018 Study on Sexual Harassment and Assault. http://www.stopstreetharassment.org/our-work/nationalstudy/2018-national-sexual-abuse-report/