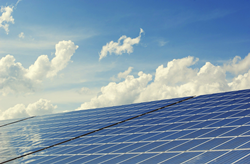 Additional insight about moving from carbon-based power to renewable options will be in the new episode of "In Depth Series."
MIAMI (PRWEB) July 08, 2020
Laurence Fishburne wields an impressive body of work as an actor, director, and producer. For decades "The Color Purple" and "Boyz N The Hood" actor has been gracing movie screens with his memorable performances. The multi-awarding winning star can also add the role of host to his long list of accomplishments with his participation as host for the educational program "In Depth Series" with Laurence Fishburne. The show features numerous topics that affect people of all demographics around the globe. Coming to the program is an episode featuring renewable energy. Experts will explore how businesses can shift from carbon-based energy sources to renewable alternatives.
In light of growing climate change concerns, many businesses are looking more closely at their greenhouse gas emissions, especially since more customers are demanding a cleaner, more sustainable alternative. Every year temperatures rise as a result of global warming. Many fear and expect massive flooding, and natural habitats will become destroyed as a byproduct of the rising temperatures.
For years, numerous companies around the world have used carbon-based power resources, such as crude oil and coal, to power their businesses. However, these resources are proven to provide harm to the environment. To achieve a carbon-free future, manufacturers and companies alike are seeking out renewable resources like wind, solar, and biofuel.
Renewable energy sources are becoming more of a necessary change than an optional one. Additional insight about moving from carbon-based power to renewable options will be in the new episode of "In Depth Series."
"In Depth Series" with Laurence Fishburne is given a careful review before airing to a broader viewing audience. The informative show has accepted multiple accolades for its endeavors.