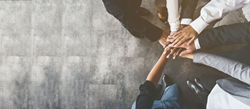 "Prepaid card programs are our lifeblood. We know all the ins and outs so we can get clients' white label programs up and running quickly and handle all the administrative work on the back-end."
PARIS (PRWEB) January 14, 2020
There's a popular saying that goes something like, "If you don't have the time to do it right, how will you have the time to do it over?" That is the message that Axiom Prepaid Holding executives say businesses may want to keep top-of-mind when considering the adoption of white label prepaid card programs.
White label programs have been growing rapidly in popularity in recent years in direct correlation to the 15 years of year-over-year growth in the prepaid card market – which comprises general prepaid cards, travel cards and gift cards. What many companies are finding out though is that without the proper expertise, the endeavor can prove time-consuming, complex and even a little risky - potentially negating the brand-building and revenue generation benefits of such programs. That is where experts like Axiom come in.
Axiom is a global provider of end-to-end payment solutions with Mastercard® prepaid cards as one of its main tools. In 2019, the company launched its White Label Program to help clients bring in more profit and accelerate their brand-building through prepaid cards bearing the client's name and logo.
"Prepaid card programs are our lifeblood. We know all the ins and outs so we can get clients' white label programs up and running quickly and handle all the administrative work on the back-end. We also ensure that all security, compliance, and regulatory considerations are managed on an ongoing basis," explained Steven Foster, CEO, Axiom Prepaid Holdings. "If our clients put their logo on a prepaid card, they need to be assured that the program is indeed a value and that their brand is protected."
Axiom makes it simple for companies to opt into a white label program by building and managing the infrastructure and processing operations for clients, handling full customization, incorporating user-friendly features and speeding the time to market. It also ensures that all security safeguards are in place and that compliance and regulatory requirements are met and maintained.
Each card includes custom card design along with current fee structure, fund distribution channel and mobile and desktop solutions. The program's front-end comprises a customized website and web portal that is tied into iPhone and Android apps. These can be used for card management, sending payments, and any enhanced card services. Its back-end comprises administrative portals, API connections and secure encryption for sign-ups, KYC, sponsor banks, call centers and fulfillment centers.
The white label programs include standard features like card-to-card payments, ATM access, direct deposit load, generated statements, around-the-clock help, fraud protection, virtual card access and SMS/email alerts.
"Our clients are very busy people. We handle their white label programs so they can concentrate on running and growing their own businesses," he added.
About Axiom Prepaid Holdings:
Axiom Prepaid Holdings was born of the desire of two entrepreneurial-minded banking industry veterans to turn the prepaid card model upside down. To make banking simple. To give consumers and businesses around the globe access to innovative, easy-to-use, digitally driven, fun, flexible and secure products and services. Today, Axiom has 9 offices and conducts business in 20 countries. Every day, the Axiom team strives to create 100% turnkey solutions to help cardholders gain economic freedoms and help businesses achieve growth and success.
To learn more about Axiom Prepaid Holdings, please visit: http://www.axiompph.com.