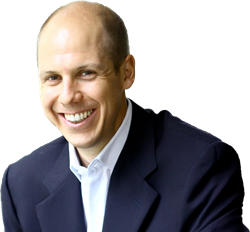 "Too few wealthy people ask the bigger questions. As the co-founder of a family business who has taken these steps, I can highly recommend Barry Spencer's book." - Rich DeVos, Billionaire Businessman and Owner of NBA Orlando Magic
Atlanta, GA (PRWEB) September 10, 2013
As business owners who serve business owners, Barry H. Spencer and Scott Noble observed the recognition of business owners that real business growth seems to be getting harder, not easier.
This reality is perplexing at a time when information is more readily available than ever, access to prospects is easier to obtain and making connections with interested clients has never had so many options.
That is precisely where the problem comes in. "There is more information, more access, more communication, more channels, and more opportunities to make connections than ever. This has also led to more confusion, more complexity and more uncertainty," says Spencer.
On Tuesday, September 24 at 5:15 p.m., Barry H. Spencer and Scott M. Noble will share the thousands of pages of research and how these trends are impacting business growth and personal freedom.
Spencer went on to say, "As business owners are faced with more options, more opportunity and easier access to a bigger world, they have also come face to face with the reality of feeling overwhelmed, and overloaded looking for synthesized answers in usable principles that can change how things get done... for the better."
The priority of business owners is discovering new strategies for growing their business in a challenging marketplace. At the same time business owners are looking for greater personal freedom, protection of personal lifestyle and a future that turns out just as they envision.
Ultimately, business owners are not in business to run a business, but to have a business that allows them to accomplish something greater - such as providing jobs in a community, giving more generously, providing a better lifestyle for their family, setting up their kids for success, and ensuring they have resources available to do whatever comes next, whenever it is they want that to happen.
Attendees of the September 24 event will receive, the very latest of their research in a Business and Lifestyle Freedom Action Guide filled with valuable content to transform thinking into action. Additionally, attendees will receive Rich DeVos's latest book on billionaire power principles, and an exclusive audio interview of a $100 million business owner's success secrets.
Interested business owners should secure one of the limited seats available at http://www.5BusinessBuildingTrends.com or call 678-278-9632.
About Barry Spencer: Barry Spencer is a nationally recognized author, entrepreneur, financial educator, wealth planner and speaker whom you may have heard on radio recently, including WAFS biz1190 and 680 WCBM. Spencer's latest book is The Secret of Wealth With No Regrets, and he is the co-author of Wealth: From Roots of Regrets to Routes of No Regrets, and How To Enjoy A Life Generosity. His published articles include: "When Wealth Is More Than Money," "Generosity Matters To The Family," and "The Two Essentials that Count Beyond Death and Taxes." Barry lives with his wife, Lori, and their two children in Alpharetta, GA.
About Scott Noble: Scott Noble, CPA, PFS, is a nationally recognized speaker, Continuing Education Instructor, member of the Laureate Center for Wealth Advisors and financial educator who speaks to peers in the financial industry. He is the co-author of Wealth: From Roots of Regrets to Routes of No Regrets, and How To Enjoy A Life Generosity. Scott and his wife, Denise, and three daughters live in Alpharetta, GA.