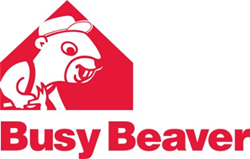 This is an ideal site for our new location, and we can't wait to be a part of the Delmont community, We're excited to hire enthusiastic employees who will provide the legendary customer service that Busy Beaver has become known for
PITTSBURGH (PRWEB) September 03, 2020
Pittsburgh-based Busy Beaver home improvement retailer will open its 25th store in Delmont, Pennsylvania, in May 2021. The new store will occupy the former AMC Theatre site at 401 Vine Street at Delmont's Hollywood Square shopping plaza.
At 55,000 square feet, it will be one of Busy Beaver's largest stores among its locations across western Pennsylvania, eastern Ohio, and northern West Virginia. In addition to hardware, the Delmont store will feature a lumber yard, pet and farm departments, and a designated contractor service center. It will also feature an expanded outdoor garden center and seasonal department that will offer everything local residents need, from flowers, mulch, and stone to wicker furniture and grills.
Busy Beaver expects to hire approximately 40 to 50 full-time and part-time employees to staff the location. Interested candidates who are committed to are encouraged to visit http://busybeaver.com/careers or visit the Busy Beaver Facebook site at https://www.facebook.com/BusyBeaverHomeImprovement to complete an application online.
"This is an ideal site for our new location, and we can't wait to be a part of the Delmont community," said Joe Kallen, chief executive officer, Busy Beaver. "We're excited to hire enthusiastic employees who will provide the legendary customer service that Busy Beaver has become known for across the region. As with all our stores, we will want our Delmont customers to know they can count on finding what they need, and receiving friendly, expert help every time they visit."
About Busy Beaver:
Busy Beaver was founded in 1962 with three lumber yards located in Clairton, Verona and
Carnegie, PA. The company quickly expanded and began opening full-line home improvement centers throughout the 1970s and 1980s. Currently, Busy Beaver operates 24 stores in three states, Pennsylvania, Ohio, and West Virginia; and employs more than 550 people. In September 2013, Busy Beaver began operating under new local ownership. The company is committed to providing legendary customer service and a customer-centric in-store experience at each of its neighborhood home improvement centers. To learn more, visit http://www.busybeaver.com/.
Web: http://www.busybeaver.com
Facebook: https://www.facebook.com/BusyBeaverHomeImprovement
Twitter: @getbusybeaver