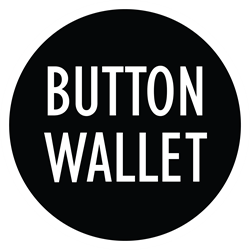 BUTTON Wallet is using the Incubator as an opportunity to continue the move from a crypto wallet to messenger-based banking
LOS ANGELES (PRWEB) November 19, 2019
BUTTON Wallet, a leading messenger-based cryptocurrency solution for trading and buying digital assets, announces today its involvement in the LongHash Hatch and ZILHive Incubator, a joint 12-week incubation program that provides a full range of support for early-stage blockchain projects. BUTTON Wallet is using the Incubator as an opportunity to further develop simpler, more secured platforms through which users can exchange ZIL token cryptocurrency and make peer-to-peer payments. BUTTON Wallet has chosen to participate based on its growing presence in Asia supported by offices in Shanghai, Hong Kong, Tokyo, Berlin, Zug, and Singapore.
"BUTTON Wallet is focused on white label solutions for Zilliqa (including t.me/zilliqawalletbot) based on a decentralized ecosystem of blockchain companies for B2B2C and to bringing users simplified ways of creating peer-to-peer transactions and difi solutions, and continues to seek new ways to deliver services via the digital wallet," said Nick Kozlov, CTO at BUTTON Wallet. "Participating in the Incubator offers BUTTON Wallet the chance to increase the Zilliqa's community within the BUTTON Wallet audience and propel mass adoption by leveraging the already-popular messenger infrastructure as a decentralized platform for simple payments."
The program includes mentoring, investor outreach, technical delivery, PR/marketing/community management, and modularized knowledge sharing to facilitate the development of a viable beta-version product that will be released shortly after the program ends. BUTTON Wallet, along with the four other participants, will present their latest iteration of their cryptocurrency and fiat transaction platform on December 11, 2019 and will pitch to investors on November 25-26, 2019.
"BUTTON Wallet is using the Incubator as an opportunity to continue the move from a crypto wallet to messenger-based banking," notes Alexandr Safonov, BUTTON Wallet CEO. "In the next six-to-12 months, we will add more de-fi / exchange capabilities as we become a leader in the burgeoning messenger based banking industry that will likely surpass the mobile banking industry."
Each project will be guaranteed non-dilutive grant funding of $20,000 USD upon completion of the incubation program. ZILHive is part of the Zilliqa Grant Ecosystem Program, a $5 million investment pool to support dApp development. ZILHive is a joint effort with LongHash, a global blockchain incubator supported by the government of Singapore.
ABOUT BUTTON WALLET
BUTTON Wallet is a messenger-based software solution for trading and buying digital assets. Understood easiest as the "Venmo" for crypto, the wallet has gained 150,000 users since launching in Q4 of 2018. BUTTON is built on Telegram Messenger, the third-largest messaging platform in the world, with more messaging platforms to be added in the future. Currently, users can send funds to their friends using only Telegram usernames within an existing group chat and do token/crypto sending and exchange. Users maintain control over their finances for optimal ease of use with the push of a button and can trade BTC, BCH, ETH, ETC, LTC, Waves, Dai, ERC-20 tokens, and more, alongside fiat conversion.
Learn more by following us on social media and visit https://buttonwallet.com/