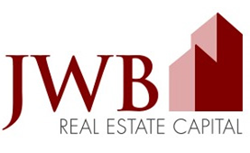 We've put a lot of time into our investing programs to make them super easy for someone who has no experience in the housing market
San Jose, CA (PRWEB) December 08, 2014
Investing in the housing market is one way that some investors use each year to help build a financial portfolio in the U.S. The JWB company is now detailing its buy and hold real estate program for men and women in a new video series at http://www.jwbrealestatecapital.com/how-to-save-money-buying-rental-homes.
Because properties historically go up in value year after year, the new program explains the process of holding real estate to reach the maximum profit potential. Investors who are considering purchasing a property to rent out in growing areas this year could find the new video series useful when exploring income building strategies.
"We've put a lot of time into our investing programs to make them super easy for someone who has no experience in the housing market," said one JWB Real Estate Capital source.
The Jacksonville, Florida market is one area now ranked as one of the cities in the U.S. with a high ROI for investors, according to national real estate data. The JWB company owns more than 300 homes in North Florida through its capital investments and is now expanding buying opportunities for emerging investors to purchase houses.
"Our inventory includes properties that already have monthly cash flow in place to jump start return on investment for adults who use our company to invest in properties," said the source.
The JWB Real Estate Capital website now promotes a free of charge guide available for download that details the investing approach in place for 2015. A complimentary download of this guide along with other JWB information can now be found on each page of the company website online.
About JWBRealEstateCapital.com
The JWBRealEstateCapital.com company supplies investment programs for adults in the U.S. and in other countries in the housing market. The company has expanded since 2010 and has now moved into a larger building to manage day-to-day operations. The JWBRealEstateCapital.com company provides no cost access to investing guides and blog posts for investors of all backgrounds to access on the Internet.