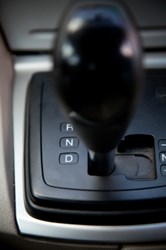 One exclusive to our insurance providers database is the zip code method of matching drivers with low priced policies in all cities in the U.S
Las Vegas, Nevada (PRWEB) October 04, 2013
Automotive insurance price comparisons are one of the factors that a driver uses before purchasing a new or renewal policy. This process is now made easier online courtesy of the Auto Pros website. This resource has created its new tool to help car owners buy car insurance online using the database at http://autoprosusa.com/insurance.
The simple to use comparison system that is now offered to owners of vehicles online provides one of the fastest solutions to quote, compare and review multiple companies at once.
A common way for drivers to seek price quotes is to use local or toll-free numbers provided by insurers to receive telephone price quotations. This new method eliminates the need to speak with companies by phone.
The ways that companies are providing pricing information have changed in the past decade. Broker companies are one method used by intermediaries marketing insurance to promote low prices for full coverage and for liability coverage. These agencies work closely with providers of insurance to supply the public with access to rates that might not be available on websites or through advertisements.
"One exclusive to our insurance providers database is the zip code method of matching drivers with low priced policies in all cities in the U.S.," a source for the Auto Pros USA company said. The programming of the company database is setup to require only a zip code to display provider rates.
The state of California has regulations regarding the insurance provided to drivers. Agencies are now used to help regulate the rates that companies charge. Aside from California policies, all additional states are now provided for direct review online. This is expected to help thousands of drivers find a better policy using the online database.
"The rates that can be viewed online are offered for buyers of a new policy or a person who plans to renew a current policy and is searching for a better rate for comparison purposes," the source added.
The tool to locate car insurance policies online is part of service upgrades announced by the Auto Pros company in 2013. The addition for finding junkyard parts is one of the newest concepts that have been introduced for car owners this year. A warranties database was launched last month that provides a similar search method of finding and comparing warranty plans.
The warranty providers listed by this company online at http://www.autoprosusa.com/auto-warranty provides immediate introduction to top companies providing repair coverage for all types of vehicles. This database is now available for use 24/7 online.
About AutoProsUSA.com
The AutoProsUSA.com company provide consumers with simple ways using the company website to locate insurance policies that are offered in all states except California. The policies that are now available include full quote information generated from partner companies online. The AutoProsUSA.com company has programmed its databases to display this information easily upon use online. Consumers who seek used automotive parts or components that are direct fit for foreign and American vehicles use the automotive side of the company services to locate reputable dealers offering discounted replacement parts online. Complete online contact solutions with company experts are provided on the company homepage.