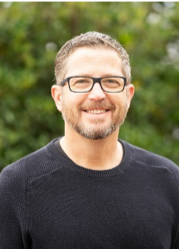 IRVINE, Calif. (PRWEB) March 23, 2019
Buy It Installed, Inc. has announced the appointment of Todd Banhidy to the position of President. Banhidy will also continue to serve as the company's Chief Product Architect over its digital properties Buy It Installed® and Craftsman Republic®. With 34 years in the global Installed-Sales industry, Banhidy's unparalleled depth in industry knowledge and experience is perfectly suited to lead the company's growth and scalability.
"Todd is a natural fit for this position. While one of his core strengths is engineering automated positive experiences through product architecture, he is also a high level metric-driven executive. Exactly what our company needs to fuel our next phase of growth," said Grant Van Cleve, Chief Executive Officer of Buy It Installed, Inc. and Chairman of the prestigious Tech Coast Angels.
Banhidy's prior experience includes tenure as Fortune 500 subsidiary President under IAC and Chief Service Officer of a publicly traded London based artificial intelligence service company. He worked with the installed-sales solutions for Home Depot, Amazon Home Services, Wards, Western Digital, Micro Center, and dozens of other ecommerce, traditional retail, and manufacturing companies. He has been invited to speak in front of the United Nations in Geneva, Switzerland about his work in engineering experiences through use of artificial empathy and complex work system design.
"I am thrilled to be taking on this new role in the company," says Banhidy. "Throughout my career, I've been focused on perfecting the intricate processes needed to deliver extraordinarily high levels of quality, satisfaction, and automation to the installed-sales industry. And to do so at unlimited scale. While it's been rewarding to focus solely on product development to achieve this goal, I'm thrilled to have the added responsibility of ensuring we achieve our vision while also monetizing our products."
About Buy It Installed, Inc.
Buy It Installed, Inc. is a venture backed software-enabled-service company. The company's digital property, Buy It Installed®, acts as an alternative option to an ecommerce site's own Add to Cart button. Consumers can buy products along with its associated on-site service with a single click of a button. The company currently provides Buy It Installed® for any of 35 product categories with services such as installation, assembly, measuring, inspection, and repairs, for ecommerce companies, mass retailers, manufacturers, and commercial clients.
Learn more at Buyitinstalledinc.com