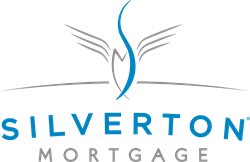 "Even in this not-so-normal market, there are likely to be fewer buyers during the holiday months, which could mean you'll have more options than most have seen over the past two years," said Dan Dadoun, President at Silverton Mortgage.
ATLANTA (PRWEB) November 01, 2022
Searching for a home may be the last thing you wanted on your holiday to-do list, but plans can shift quickly, especially in the current market. But fear not, purchasing a home at the end of the year can have some major benefits.
"Even in this not-so-normal market, there are likely to be fewer buyers during the holiday months, which could mean you'll have more options than most have seen over the past two years," said Dan Dadoun, President at Silverton Mortgage.
For homebuyers who can close on a home before the end of the year, there is the chance that you can write off some of the expenses associated with your purchase, though you should always consult a tax adviser for information regarding these expenses as well as other tax advice.
"Plus, as the year is coming to an end, everyone will be eager to tie up loose ends and get ready for a fresh start in 2023," Dadoun said. "So everyone involved in your real estate transaction will most likely be motivated to get to the closing table faster."
No matter what, here are a few tips that Silverton offers to keep your closing, and hopefully your holiday, stress-free!

Get pre-approved. Buyers who have been pre-approved by a lender are generally able to finalize their loan application faster and more efficiently than ones who have not.
Get everything ready early. To help make loan processing more efficient, gather important documents beforehand. Be sure that any closing costs funds are readily available and make sure they are prepared to wire or present a cashier's check the day before closing. If the buyer or a co-borrower will be out of town on the closing date, make sure you notify your team well in advance.
Create a timeline for any repairs. Make sure any repairs the seller has agreed to make are completed on time — ideally, at least several days before the scheduled closing day. Also, try and schedule the final walk-through inspection the day before closing, or sooner, if the seller agrees.
Don't skip that final walk-through. If you decide not to go through with the walk-through, the seller can't be held responsible for any new damage that may become apparent once all their furniture is out.
Be strategic about your closing date. If you close later in the month, you may not need to bring as much cash to closing because mortgage interest accrues from the date of closing through the last day of the month. Closing at the beginning of the month will give you more time before your first mortgage payment is due, but you'll have to prepay a month's worth of interest, meaning more cash at closing.
No new or big purchases. Buy any big-ticket items for the holidays early or wait until after your closing. A last-minute credit check right before closing isn't uncommon, and a big purchase can affect your financial information and delay closing.
Keep in contact with your lender. A day or two before closing, contact your lender and ask if everything will be ready for the closing date. If there's a delay, ask if there is anything you can do to help speed things up. Oftentimes, it is a case of just one missing document or one final verification.
Buying a house can be super stressful, but with these tips, you can keep your holidays merry and bright, as well as your closing.
About Silverton Mortgage
Founded in 1998, Silverton Mortgage has grown from a one-man operation to an acknowledged leader within the mortgage industry. In both 2020 & 2021, more than 9 out of 10 borrowers said they would recommend Silverton to their friends and family. In addition, Silverton has repeatedly been recognized by the Atlanta Journal-Constitution as one of the top places to work.
Silverton Mortgage also supports many community organizations with team time and resources including The Silverton Foundation, which provides mortgage and rent assistance to help reduce financial and emotional burdens for families with children who have been hospitalized or receive ongoing chronic or critical care treatments.
All loans are subject to credit approval. Silverton Mortgage is authorized to originate FHA, VA, and USDA loans, but it is not an agent of, or affiliated with the U.S. Government.
Vanderbilt Mortgage and Finance, Inc., dba Silverton Mortgage, 1201 Peachtree St NE, Ste 2050, Atlanta, GA 30361, 404-815-0291, NMLS #1561, (http://www.nmlsconsumeraccess.org/), AZ Lic. #BK-0902616, Licensed by the Department of Financial Protection and Innovation under the California Residential Mortgage Lending Act license, Licensed by the N.J. Department of Banking and Insurance, Licensed by PA Dept. of Banking, Rhode Island Licensed Lender. Licensing information: https://silvertonmortgage.com/licensing/. All information is believed accurate and is subject to change without notice. Equal Housing Opportunity 10/22.