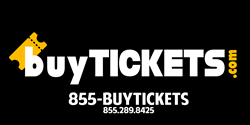 Fans can save on tickets by using promo code CONCERTS at checkout.
Denver, Colorado (PRWEB) July 28, 2016
Drake recently began his Summer Sixteen tour with fellow rapper Future. The pair have been performing concerts across North America. Drake will be performing four concerts at Madison Square Garden in New York City on August 4, 5, 6, and 8.
The Summer Sixteen tour began on July 20 in Austin, Texas. After strong initial sales, several extra dates were added in both the United States and Canada, including stops in Los Angeles, Chicago, Brooklyn, Denver, Philadelphia, Newark, Toronto, Montreal, Edmonton, and other cities. The tour is currently scheduled to run through October 16 and to wrap up in Newark, New Jersey.
The Canadian rapper, who was born Aubrey Drake Graham, will be playing songs from his new album, Views, which was released on April 29 and has spent 11 weeks at the top of the Billboard album chart. Views features Future performing along with Drake on the song "Grammys." Drake and Future released a collaborative album entitled What A Time To Be Alive last year and also performed on a short tour together.
Drake is known for his unique musical style that combines rapping and singing. For Views, he collaborated with several singers and musicians from around the world to give the album a global pop sensibility.
The concerts on Drake's Summer Sixteen tour feature many visual effects, including balls suspended above the seats that light up in different colors and occasionally move in time with the music, as well as trap doors, pyrotechnics, and screens lit up with custom graphics. Drake has been playing songs from Views as well as many hits from his earlier albums on the tour so far.
buyTickets.com has tickets available for Drake's upcoming shows at New York's Madison Square Garden, as well as other concerts on the Summer Sixteen tour with Future.
Upcoming Drake & Future Performances at Madison Square Garden
Thursday, August 4 at 6:30PM
Friday, August 5 at 6:30PM
Saturday, August 6 at 6:30PM
Monday, August 8 at 6:30 PM
In addition to Drake tickets, buyTickets.com offers a wide variety of discounted concert tickets, sport tickets, theater tickets, and other event tickets, all 100% guaranteed to be authentic and delivered on time.
Order by phone by calling 855-BUYTICKETS (855-289-8425), or visit the website https://buyTickets.com to use promo code CONCERTS at checkout.
Note: buyTickets.com is not associated with any of the artists, teams, or venues mentioned in this release. Any names used are solely for descriptive purposes and do not imply any type of affiliation, partnership, or endorsement.