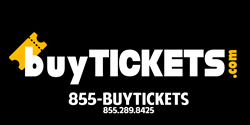 Fans can save on their tickets by using promo code BASEBALL at checkout.
New York City, New York (PRWEB) August 11, 2016
After a 22-year Major League Baseball career, New York Yankees designated hitter Alex Rodriguez will play his last game with the team on Friday, August 12, 2016. The Yankees will play the Tampa Bay Rays at Yankee Stadium starting at 7:05 p.m.
The Yankees decided to unconditionally release Rodriguez from his contract following the game with the Rays after four months of poor performances at bat. Rodriguez has hit .204 with nine home runs in 62 games so far this season. Last season, he hit 33 home runs. He also struggled to play defense effectively.
Future Plans
Rodriguez is expected to return to his home in Miami. He will be back with the Yankees next year in the role of special advisor and instructor to Hal Steinbrenner, the team's owner, through December 31, 2017.
Even though Rodriguez is being released from the Yankees, he does not have to end his baseball career. He can sign with any team he wants if he chooses to do so. Rodriguez has said that he believes he can still play good baseball.
Record-Setting Contracts
Rodriguez signed a 10-year, $252 million contract with the Texas Rangers before the 2001 season, but he was traded to the Yankees prior to the 2004 season. He switched from shortstop to third base.
After the 2007 season, Rodriguez opted out of his original contract and signed a contract for $275 million over 10 years with several bonus clauses. His contracts with the Rangers and the Yankees were both the biggest contracts ever signed by a Major League Baseball player at the time.
Award-Winning Career
Rodriguez is a three-time American League MVP, 14-time All-Star, and 10-time Silver Slugger. He was named MVP in 2003 when he was playing with the Texas Rangers and in 2005 and 2007 with the Yankees. Rodriguez has hit .295 with a .380 on-base percentage in his career. He has hit 696 career home runs, making him the fourth-ranking player of all time, behind Barry Bonds, Hank Aaron, and Babe Ruth.
buyTickets.com still has tickets available to see Alex Rodriguez play in his last game with the Yankees against the Tampa Bay Rays. You can order last-minute tickets to the game at Yankee Stadium on Friday, August 12.
In addition to New York Yankees tickets, buyTickets.com offers a wide variety of discounted concert tickets, sport tickets, theater tickets, and other event tickets, all 100% guaranteed to be authentic and delivered on time.