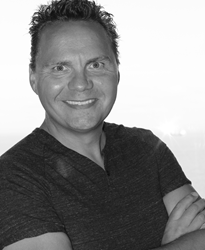 We developed Buzz Frenzy to make it easier than ever for small businesses to finally tap the power of Facebook's amazing audience targeting and distribution to share their message to purchase-minded audiences. -Dan Stocke, Buzz Frenzy
DULUTH, Minn. (PRWEB) September 19, 2018
Far too many small businesses struggle or even fail at one of the most critical elements of their success – marketing to customers who live, work and play close by. Small businesses have long needed an easy way to tap social media's power to hone in on the customers close by – the ones most likely to want or need their service.
Today, Buzz Frenzy announces a nationwide rollout of its very simple automated marketing tool that helps make Facebook advertising a snap. Developed by some of the the marketing industry's top digital pros, Buzz Frenzy allows small businesses to finally tap powerful, highly targeted social media distribution to get their message to the right people within a ten-mile radius.
"People who run small businesses do everything from HR to IT to maintenance and customer service, leaving little or no time to be great at marketing," said Dan Stocke, founder of Buzz Frenzy. "We developed Buzz Frenzy to make it easier than ever for small businesses to finally tap the power of Facebook's amazing audience targeting and distribution to share their message to purchase-minded audiences - without having to know squat about digital marketing."
Ideal for a wide range of small businesses, including restaurants, fitness centers, yoga studios flower shops, auto repair, boutiques, and many others - Buzz Frenzy was designed for virtually any small business that serves very localized audiences. Advanced psychographic targeting and geographic control also allow more intricate business types, such as real estate agencies, to quickly and easily reach highly focused audiences to drive business outcomes.
Buzz Frenzy makes Facebook marketing as easy as creating a regular Facebook post then adding a pre-selected Buzztag (similar to a hashtag) that automatically converts the post to an inexpensive paid Facebook ad, including advanced audience targeting developed by some of the top psychographic marketers in the world. A new client can have ads appearing minutes after signing up for their first month's service.
Pricing models start at $50 per month for small businesses to use the service and track value. Monthly pricing includes the Facebook media spend. Buzz Frenzy grows alongside the small business client. Small businesses can scale up to packages for $100, $250 and $500/month, adding to the number of potential ads, targeting areas, frequency and media spend.
Buzz Frenzy has been in development for more than two years, serving specific small businesses, primarily in Duluth, Minnesota, and surrounding region. Clients ranged from those with novice level marketing ability to others with more depth and experience marketing through traditional and digital channels. The service is now available to small businesses across the U.S.
Charter client, Ignite Studios, began using Buzz Frenzy and saw impressive results immediately. Achieving paid and organic impressions of nearly 500,000 with an average cost per engagement of only $0.16. Buzz Frenzy proved a cost effective means of reaching target audiences and driving measurable results.
"We began using Buzz Frenzy to promote our fitness classes to a highly local audience," said Christine Stocke, owner of Ignite Studios. "We gain new customers month-over-month via Facebook marketing because we are able to craft simple Facebook posts and turn them into highly targeted ads served up to people most likely to want our services."
Business expansion led Ignite to move from its previous 2,000 square foot space to a new, fully remodeled 6,000 square foot facility, driving growth even during its traditional slow season.
Buzz Frenzy takes only minutes to start. A business owner can sign up online, connect the business' Facebook account and start Buzzing.
More information about Buzz Frenzy, including pricing and easy enrollment can be found at http://www.buzzfrenzy.com.
About Buzz Frenzy
Buzz Frenzy has a love affair with small business. We appreciate the entrepreneurial spirit that goes into building a business, especially one that is community based. These are businesses built by people who want to do good by their town, to make their cities better, and to give back to their fellow citizens. Buzz Frenzy adds power to the hashtag. For a set monthly budget a business posts to Facebook like normal and adds their chosen hashtag, aka #Buzztag. Buzz Frenzy then scans Facebook, finds their #Buzztag, and boosts their post. More information is available at http://www.buzzfrenzy.com.