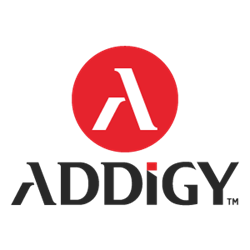 MIAMI (PRWEB) July 02, 2019
Addigy, a leading provider of cloud-based Apple device management software, today announced new research by ResearchandMarkets which reveals that the worldwide market for managed mobility services is expected to grow at a compound annual growth rate (CAGR) of 31.41% from 2019-2024, reaching USD $26.45 Billion by 2024. This intense growth is driving demand for Addigy mobile device management (MDM) as IT solution providers seek more comprehensive and secure platforms.
According to ResearchandMarkets, "The primary driver for this growth is the increasing adoption of BYOD (Bring-Your-Own-Device) policies across various industries. Organizations are adopting BYOD policies in a bid to enhance productivity, without compromising the security and privacy in the workplace. Increasing dependency on IT services for enterprise operations has also compelled organizations to look for alternatives to outsource their non-core activities."
In support of its expansive worldwide network of managed mobility service providers, Addigy provides powerful MDM capabilities as part of its Apple Device Management platform. Key capabilities of the integrated MDM solution include:

Inventory management: Create and manage a database of all mobile devices requiring network access and catalog device properties to simplify management;
Policy management: Orchestrate device attributes and manage IT policy enforcement;
Mobile Device Security Management: Fully leverage MDM as an essential technology in an organization's security stack to better secure sensitive information in the field on non-trusted networks, and
Device Monitoring and Auditing: Produce date-stamped access logs for accurate insight and compliance monitoring of approved devices.
The Addigy MDM solution also includes single application locking for Kiosk, POS, and specialized mobile application needs in the field; critical password management for the highest level of availability; WIFI configuration and cellular data usage, as well as the ability to configure printers, adjust energy saving levels, and lock device screens when appropriate. The comprehensive MDM solution also aggregates asset tracking and provides fast zero-touch provisioning of all Macs and iOS devices.
"With growing demand for workforce mobility, MDM is receiving significant interest as enterprises work on this IT management issue," said Jason Dettbarn, CEO, Addigy. "With Addigy MDM being the most complete solution of its kind for Apple iOS, the company is ready to support organizations with their device management challenges."
Availability
The enhanced Addigy Apple Device Management platform is available immediately to partners and customers worldwide.
Addigy Device Management Platform -- Free Trial
A free trial of Addigy is available at https://www.addigy.com/#signup-form.
Tweet This: BYOD Driving Demand for Managed Mobility Services and the Need for Mobile Device Management (MDM) - https://bit.ly/2Bu9DCX
Resources:

About Addigy
Addigy helps system administrators take control of their IT environments with the industry's most comprehensive cloud-based platform for Unified Apple Device Management. Addigy simplifies and streamlines the IT management of Apple devices with asset management, monitoring, reporting, remote command execution, customer and user management, real-time communications, and more. Contact Addigy at +1 305-330-6677 or visit http://www.addigy.com.
Contact Addigy
Call +1 305-330-6677 or email sales(at)addigy(dot)com