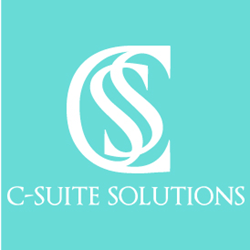 We each bring strengths that when combined, will give our clients a full set of tools and resources to rethink, renew and re-imagine the business side of practicing law.
Sacramento, Calif. (PRWEB) May 23, 2017
C-Suite Solutions – provider of attorney recruiting, marketing, business development, and strategic planning services to law firms throughout California – has added 20-year legal industry marketer Jen Forester to its affiliation network. Forester is a former Business Development Manager with Am Law 200 firm Stoel Rives LLP in Sacramento, where she supported national attorney teams serving energy and natural resources clients.
As an outside marketing consultant, Forester offers strategic and tactical solutions to area law firms, with a focus on signature events and brand-building initiatives, as well as attorney coaching. Her experience spans start-up boutique practices to regional and national law firm marketing and business development departments.
"Jen shares a trusted-advisor type of relationship with her attorneys." said Leslie DuFresne, chief strategist and founder of C-Suite Solutions and former COO/CMO to local firms including Weintraub Tobin and Churchwell White. "She has a successful track record of working with attorneys to move the dial in growing their practices and adding value to their clients' experiences. I am so pleased to collaborate with Jen, who will raise the level of services currently offered by C-Suite Solutions and be a welcome addition to law firms in our region."
Forester's relationship with former employer Stoel Rives continues through her role as Program Manager for the Sacramento Region Innovation Awards, founded by the firm last year. She also serves as Virtual Marketing Director to Forester Purcell Stowell PC, a Folsom-based family law firm she helped her husband and managing shareholder, Neil Forester, launch in 2015.
"I am beyond thrilled to be teaming up with the pros at C-Suite Solutions. It feels like coming home to family. I worked with Jill Okimoto first as my client while selling advertising for ALM and then as my supervisor at McDonough Holland & Allen," said Forester. "We each bring strengths that when combined, will give our clients a full set of tools and resources to rethink, renew and re-imagine the business side of practicing law."
Forester graduated magna cum laude in business administration from Pepperdine University. A long-time member of the Legal Marketing Association, she helped to form its "Sacramento City Group" and served as chair from 2009 to 2011. Prior to working in-house with McDonough Holland & Allen and Stoel Rives, she developed advertising initiatives for national law firms utilizing ALM's suite of legal media products. Her legal industry career began in sales and marketing roles for a family-owned legal book and magazine publisher. Forester is a certified peer counselor and event volunteer for WEAVE, a "certified champion" of the region for Greater Sacramento Economic Council, and a founding member of 100+ Women Who Care Sacramento Valley. She lives with her husband and Boxer-mix rescue dog "Huckleberry" in El Dorado Hills. In affiliation with C-Suite Solutions, Forester operates as principal of J FORESTER CONSULTING LLC.
About C-Suite Solutions
C-Suite Solutions offers Chief Operating Officer and Chief Marketing Officer services to solo attorneys, law firms and other professional service firms throughout California. Affiliated independent consultants are known for delivering the highest level of expertise in the areas of strategic planning and execution, attorney recruiting, marketing and business development, administration, and operations. More at http://www.c-suitesolutions.us.