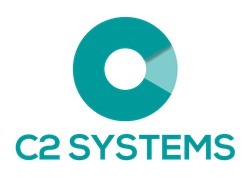 OneSpan's contributions will give our lenders an opportunity to enhance customer service levels by enabling a digital experience for processing documents.
COLLEYVILLE, Texas (PRWEB) December 16, 2019
C2 Systems, LLC, a leading developer of cloud-delivered, AI-driven loan origination solutions, has partnered with OneSpan, a global leader in software for trusted identities, e-signatures and secure transactions, to integrate OneSpan Sign electronic signatures into C2's loan origination platform, Covalent. This partnership will provide the most efficient digital lending experience for consumer and business banking credit origination.
Consumers are increasingly expecting the interaction from their financial providers to match the ease of use and pace across other digital interactions. The combination of C2's Covalent product with OneSpan Sign will allow lenders to provide their customers with the most intuitive, efficient digital application process, enabling loan closings in minutes. Borrowers will be able to securely and electronically sign all necessary documentation from the initial application request to executing documents or agreements. Lenders will be able to eliminate the manual document signing process while making agreements legally enforceable and meet compliance requirements by capturing a visual audit trail of each signer's actions via OneSpan Sign's patented process.
"Incorporating OneSpan Sign into our Covalent solution is another significant step towards our goal of providing the most intuitive and comprehensive loan origination platform that provides the highest level of customer satisfaction," said Stephen G. Sargent, president and chief executive officer of C2 Systems. "OneSpan's contributions will give our lenders an opportunity to enhance customer service levels by enabling a digital experience for processing documents."
"Digital loan origination and processing require a high amount of compliance and financial institutions need to balance those requirements with ease of use," said Dan Dica, senior vice president of global sales, OneSpan. "Our partnership with C2 will provide our joint banking customers with new methods for enhancing the experience of their lenders."
About C2 Systems
C2 Systems, LLC is a leading developer of cloud-based, automated credit application decision support technology. Clients use C2 Systems solutions to quickly and consistently process consumer and small commercial loan applications from point of sale, through underwriting and document preparation, with an integrated hand-off to the financier's loan servicing platform. C2 Vision offers a rapidly deployable data aggregation and decision engine for larger lenders. C2 Covalent provides community and regional banks, finance companies and credit unions with digital banking tools equivalent to those used by the largest national lending institutions.
For more information about C2 Systems, visit Go-C2.com, or linkedin.com/company/c2-systems-usa/.
About OneSpan
OneSpan enables financial institutions and other organizations to succeed by making bold advances in their digital transformation. We do this by establishing trust in people's identities, the devices they use, and the transactions that shape their lives. We believe that this is the foundation of enhanced business enablement and growth. More than 10,000 customers, including over half of the top 100 global banks, rely on OneSpan solutions to protect their most important relationships and business processes. From digital onboarding to fraud mitigation to workflow management, OneSpan's unified platform reduces costs, accelerates customer acquisition, and increases customer satisfaction. Learn more about OneSpan at OneSpan.com and on Twitter, LinkedIn and Facebook.
Copyright © 2019 OneSpan North America Inc., all rights reserved. OneSpan™ is a registered or unregistered trademark of OneSpan North America Inc. and/or OneSpan International GmbH in the U.S. and other countries