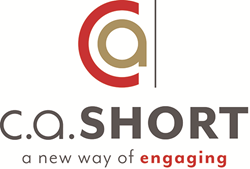 SHELBY, N.C. (PRWEB) May 01, 2020
C.A. Short Company, an industry leader in employee engagement and recognition technology, has launched a special offer to assist businesses and organizations as they prepare to return to a new "normal" following the current health crisis. Employee engagement and recognition are critical to the success of any business, however, in light of the mandatory stay at home orders across the nation, businesses are struggling to understand how their newly remote employees are adapting to the sudden change.
C.A. Short Company's proprietary People Are Everything employee engagement survey gives businesses and organizations the ability to reassure their remote teams during this time of rapid change. The free 10-question survey is designed to evaluate employee engagement across organizations large and small, by ensuring anonymity in return for honest employee feedback.
Businesses have the ability to administer the free employee engagement survey in one of two formats:
1.) The business elects to receive the 10-question survey in PDF format to distribute to employees internally.
2.) The business elects CA Short's offer to administer the survey on their behalf, ensuring full anonymity.
The 10 questions included in the People Are Everything employee engagement survey are based on industry specifications and seek to provide organizations with a quick, realistic view into their state of employee engagement. As the country continues to endure this unprecedented experience related to COVID-19, C.A. Short Company is proud to give back and help organizations prepare for tomorrow.
"For 80+ years, C.A. Short Company has helped businesses of all sizes understand how best to keep employees actively engaged, both inside the workplace and remotely. As COVID-19 disrupts every aspect of our day-to-day, it is more important than ever to understand what challenges your employees are facing, and to provide solutions to help keep your workforce intact." -Todd Shannon, VP of Sales & Marketing. R. Scott Russell, Director of Engagement Strategies continues, "More than ever we as leaders must understand the importance of the Employee Voice. It has always been there. We're all now realizing how important it is to be connected and to stay connected to our People. We wanted to do our part during this pandemic. Giving business and organizational leaders a tool to help measure the voice of their people was an area that we felt would be very beneficial."
You do not need to be a current client of CA Short to take advantage of this special offer. It is open to the public at https://www.cashort.com/covid19-engagement-survey.
CA Short Company is an 83 year old company specializing in solutions related to employee engagement, employee recognition, sales incentives, safety incentives and more. This special free offer is for a limited time and may be discontinued at any time.