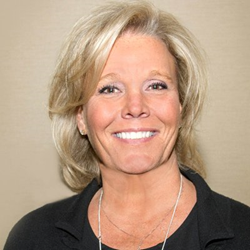 "I look forward to being part of a progressive firm committed to uplifting important issues for our city and state that believes strongly in empowering women in the business and civic spaces." - Cindy Klima
CHICAGO (PRWEB) March 27, 2020
C-Strategies, a strategic communications and public affairs firm whose leadership has served on the front lines of major public policy and political campaigns in Chicago and Illinois for nearly two decades, announced that Cindy Klima has joined the firm as its Senior Director of Communications.
"We are thrilled to welcome Cindy to team C-Strategies," said Becky Carroll, President and CEO, C-Strategies. "Her years of experience in the business and civic spheres will prove to be a valuable asset to each of our clients as we work on the forefront of critical issues facing our city and state."
Cindy Klima is an experienced communications and marketing professional with more than twenty-five years of diverse experience in the private, public and non-profit sectors, providing strategies focused on strong values and business outcomes.
Klima has served in a multitude of communications leadership roles including: Chief Communications and Marketing Officer for the Illinois Tollway Authority; Interim Economic Development Director for the Village of Niles; Communications Director for the Village of Winnetka; and Interim President and Marketing/Communications Director for the Downers Grove Economic Development Corporation.
Mrs. Klima lives in Burr Ridge and is a graduate of Valparaiso University with a bachelor's degree in business and marketing. She is a member of several civic organizations and community associations.
"I am excited to be part of the C-Strategies team," said Cindy Klima. "I look forward to being part of a progressive firm committed to uplifting important issues for our city and state that believes strongly in empowering women in the business and civic spaces."
About C-Strategies
C-Strategies is a strategic communications and public affairs firm whose leadership has served on the front lines of major public policy and political campaigns in Chicago and Illinois for two decades. Employing results-driven tactics and utilizing its networks to build strategic plans, guide public opinion and manage through crisis, C-Strategies brings passion and veteran experience to help clients meet their business goals, turn big ideas into action and simply get things done. Learn more at http://cstrategies.com/