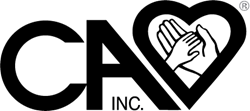 It is ironic that $20,000 can eliminate $2 million in medical debt through basic negotiation.
FERGUS FALLS, Minn. (PRWEB) September 17, 2020
The CA Foundation (CAF), which provides scholarship and grants to other 501(c) (3) institutions, and sponsors training and internship programs, is pleased to announce its donation to RIP Medical Debt to pay down $2 million in medical debt. The donation allows RIP Medical Debt, a national non-profit that forgives health care debt on behalf of individual donors, philanthropists and organizations, to negotiate medical bills with providers, granting millions in debt forgiveness to Americans across the country.
"A recent study shows 50% of American adults fear a major health crisis could send them into bankruptcy," said Patty Strickland, President of Communicating for America, which governs the Foundation. "As health care costs rise and our nation wrestles with a global pandemic, we have to recognize that some will be left behind. If 26% of adults would have to borrow money to pay a $500 medical bill, health care costs are an obvious problem. One of our goals as a foundation is to focus on advocating for health care access and help other 501(c) (3) organizations lift people up when they need assistance."
Founded in 1981, CAF is a charitable organization committed to helping individuals in the U.S. and abroad participate in apprenticeships, cultural training programs, and help Americans who purchase their own health insurance find affordable health care options and navigate the health care system to avoid surprise medical charges and keep costs down.
RIP Medical Debt was established in 2014, and 100% of donations to the organization go towards its debt abolishment program. Working with third-party credit data providers, RIP locates portfolio accounts meeting its criteria for financial relief. RIP then negotiates to buy the portfolios at a steep discount, on average a penny on the dollar, which explains how CAF's donation of $20,000 equates to $2 million in paid debt. When a recipient receives medical debt forgiveness it is considered an act of generosity, and the debt does not count as income to the debtor, allowing individuals to completely eliminate their medical bills.
"It is ironic that $20,000 can eliminate $2 million in medical debt through basic negotiation. Health care costs have become too high for average Americans, even if they have health insurance. As an organization we will continue to strive for pricing fairness and the elimination of surprise billing so no one has to face near bankruptcy due to medical debt," said Strickland.
About The CA Foundation
The Communicating for Agriculture Scholarship & Education Foundation was founded in 1981 as a 501(c)(3) charitable foundation. It has invested in America's communities by donating to health care, education, military veteran organizations, social service communities and medical debt forgiveness.