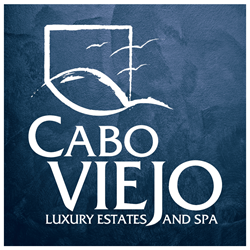 Cabo San Lucas, Mexico (PRWEB) December 30, 2014
The official high season in Los Cabos runs from Mid-October through the end of May. During these fall and winter months, the weather is at its most enjoyable. While most North American travelers are escaping their harsh winter weather, Cabo experiences 350 days per year of sunshine and an average winter temperature of 80 degrees. Cabo Viejo Timeshare strives to provide members with information regarding the sights, sounds, and tastes of los Cabos. One Los Cabos activity that has been receiving rave reviews as of late is the San Jose art walk.
Each Thursday at sundown, the historic district of San Jose is bustling with visitors and locals hopping from gallery to gallery to view the beautiful art. The galleries offer wine and small canapés to visitors viewing the wonderful pieces the artists are showcasing.
Cabo Viejo Timeshare owners should arrive to San Jose at least an hour before sundown, as this way 'first timers' to San Jose can experience the town square, and beautiful architecture SJD has to offer. The main square features a very picturesque mission, as well as several beautiful older buildings which now are the scene of fine dining establishments and of course art galleries.
Directly behind the town square sits the art district. The art district is not very large, only about 6 blocks total, but it holds some of the most fascinating architecture and beautiful sights San Jose has to offer. Another one of the most fascinating features of the art district is the diversity. Artists from all over Mexico, as well as South and Central America feature their art in these galleries. Several now local American and Canadian ex-pats have joined the art community and are displaying their art in these galleries or galleries of their own.
San Jose offers a much different experience, and there is a different atmosphere than that of Cabo San Lucas. There is much more of an "old world" feel to the quaint town and the art district is the heart of this beautiful place. Cabo Viejo Timeshare also highly recommends making a reservation to one of the wonderful restaurants in the art district. There are several casual and fine dining establishments in San Jose. From La Osteria, a very fun wine and tapas bar and restaurant, to H, an authentic Mexican dining experience, the restaurants of the Art District are sure to live up to expectations.
Cabo Viejo Timeshare is sure that a trip to San Jose will be a memorable and enjoyable part of your next trip to Los Cabos. For more information about Cabo Viejo Luxury Estates and Spa, please visit http://caboviejo.com.