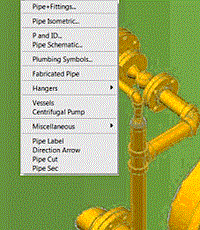 the brand-new AViCAD 2014 launch is big update for us and includes some really exciting brand-new 3D features.
Bend, OR (PRWEB) November 26, 2013
AViCAD.com is supplying a cost-free upgrade to AViCAD 2014 for new orders of their current 2013 software placed on or after November 25th, 2013.
Much like AutoCAD®, AViCAD includes both 2D and 3D capabilities. The big difference is that AViCAD has a Full Suite of Engineering Tools (aimed on Plant & Piping, HVAC Engineers and other related industries).
The new 2014 CAD software application will also include a built-in Architectural Module capable of producing both 2D and 3D 2D/3D Walls, Windows and Doors.
Victor Abela explains "the brand-new AViCAD 2014 is an exciting launch for us and includes some really powerful new 3D features. The free upgrade will allow users to get started today utilizing the 2013 version, then afterwards, update to 2014 at no addition cost."
In addition, the CAD company also announced that a new PDF publisher will be included to allow CAD users to zoom and rotate their 3D model within a PDF file. This allows draftsmen and designers to collaborate even if they do not have CAD software.
The AViCAD 2014 version (a major upgrade to the existing 2013 release) includes users to:
-- Rotate your 3D models inside a PDF file **
-- Read AutoCAD® 2014 DWG's
-- Create and edit tables
-- Edit existing dynamic blocks
-- Trim hatch patterns
-- Create multi-line styles
** PDF feature will be available in Pro Version
The AViCAD 2014 update will also offer the following software benefits:
-- Full CAD Program with Rendering Engine.
-- Built-in 2D / 3D Engineering Tools.
-- 2D/3D Wall, Window and Door Architectural Tools.
-- AutoCAD® Alternative - commands are the same
A free 30-day trial is available at http://www.avicad.com or call 888-271-7121.
About AViCAD.
AViCAD is owned by CADavenue a branch of ASVIC Software Inc. Their clients are involved in hydro power, environmental management, food processing, aquaculture, petrol-chemical, heating and cooling, biotechnology, heavy machinery, boat building, coal mining, military, pharmaceutical, pulp & paper, energy generation, sprinkler systems, fish farming, snow making plants and different other related markets.
To read more about the company, related news, and buying info, go to avicad.com on the Web at http://www.avicad.com/about.
Please contact Erik Zetterberg,.
61149 South Hwy 97, # 109 Bend, OR 97702 USA,.
Tel: (888-271-7121 information(at)avicad(dot)com, with concerns about this news release.