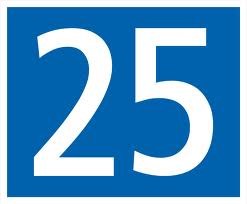 The depth and breadth of suppliers and expert advisors we have brought on board shows our commitment to the manufacturing community
Austin, TX (PRWEB) August 27, 2013
CAD/CAM Connects mission is to serve the needs of the manufacturing community by making it easier for mechanical engineers, machinists and design professionals to research, get advice, access top suppliers, and educate them on all aspects of the design to manufacturing workflow process ... all in one place.
"We're excited to reach this milestone, said Ken Wilson, Founder of CAD/CAM Connect. "The depth and breadth of suppliers and expert advisors we have brought on board shows our commitment to the manufacturing community. We're all about offering companies choices covering every discipline while helping them solve problems and make better decisions."
"Customers and prospects who have used CAD/CAM Connect have told us that they appreciate an unbiased opinion on which product might work best for them and really feel that CAD/CAM Connect is a trusted advisor when it comes to understanding their needs, says Paul Wick, North American Sales Manager at SolidCAM, Inc.. "There's always someone there to help answer questions. Partnering with CAD/CAM Connect keeps our name out in front of the manufacturing community. In the end, we value the partnership we have with CAD/CAM Connect".
"Our future goals include expanding our supplier portfolio, continuing to provide fresh, valuable content such as white papers, videos and real-time industry news, building out our social channels, giving users access to a larger pool of live industry advisors, expanding our CAD/CAM Reviews site for users to easily share information and rate products, while teaming up with local communities and organizations who are passionate about nurturing and educating our future engineers to help grow the manufacturing sector here in the United States", says Wilson.
Products include everything from CAM software, rapid prototyping, 3D printers, reverse engineering, ERP, raster to vector conversion, laser scanning, CNC and fabrication equipment, CAE-simulation, IT consulting, cloud solutions, PDM, PLM, CAD training, printers and plotters, job placement, contract CAD help, 3D part catalogs, CAD translators and more.
Partners include: SolidCAM, Open Mind Technologies (hyperMill), MecSoft (VisuaMILL), SigmaTEK (SigmaNEST), NCG CAM, BobCAD-CAM, Infor Visual Manufacturing, NetSuite ERP, E2 Shop Systems, Global Shop Solutions, Reverse Engineering (HighRES), NVision, Harvest Technologies, GPI Prototype, Stratasys, SolidProfessor, iGET IT, Pluralsight, NeoMetrix Technologies, Catapult Systems, Fishbowl, TAVCO Services, Alcove 9, CAD/CAM Services and CADENAS PARTsolutions.