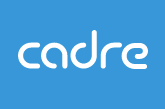 CHICAGO (PRWEB) May 07, 2020
Cadre, a virtual marketplace company allowing event planners to more efficiently manage their freelance workforce, announced the acquisition of Executive Travel Directors (ETD), a leading corporate event staffing service.
Cadre, a disruptive and fast-growing leader in event technology, has an impressive track record of developing and bringing to market value-add digital tools for the global event industry. For over 20 years, ETD has provided meeting planners with access to high-end, logistic staff to help manage their on-site operations to achieve flawless event execution. Of the merged companies, Cadre will serve as the new name and ongoing entity. It will be well-positioned to deliver the best-in-class technology to instantly connect world-class, experienced freelancers to event planners in a variety of on-site roles, languages, and skills.
Combined, Cadre has more than 25 technology professionals and customer-facing support staff. The company will also have a combined global community of more than 3,500 freelance event professionals and staff nearly 2,100 events annually in over 60 countries.
"We are thrilled to welcome ETD to our portfolio. We're pairing a well-established and traditional customer service model with a modern technology approach to support mission-critical activity for event planners and freelancers alike. At the same time, Cadre is redefining how the meetings industry compliantly onboards, schedules, and pays its on-site event teams from a single, user-friendly platform," said Todd Taranto, Cadre's president.
The new merger will continue to provide customers with world-class levels of support for all ETD business solutions. The most important key benefit of the merger is the ability to provide higher quality results, including better-matched talent regardless of location, superior recommendations, and 24/7 access to thousands of job opportunities.
"We will continue to draw on our decades of experience, listen to the needs of the market, and push the boundaries of event industry newness to put needed common sense technologies in the hands of event planners worldwide," Taranto added.
About Cadre:
Cadre, an "uber-like" virtual marketplace company that gives event planners the ability to directly, efficiently, and compliantly onboard and manage their freelance workforce, was created by a team of meeting industry professionals and investors in association with Swiss Commerce. Launched in 2019, quick adoption has led to the company enabling the contracting of over 15,000 event days across 800 events.
About Executive Travel Directors:
ETD is a meeting planner resource dedicated to connecting planners to experienced event freelancers to assist in the on-site operation of superior meetings and successful events. Since 1998, ETD's registry has grown to over 2,000 independent event professionals that provide on-site logistical management of nearly every aspect of an event, from food & beverage to rooms, VIPs, registration and hospitality desk, to transportation, golf, and business meetings. With a great on-site team and staff, planners can spend more time with their attendees and better focus their efforts on their meeting's content.