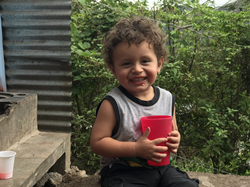 SOUTH BARRINGTON, Ill. (PRWEB) July 16, 2019
On Saturday, July 20th, the baristas at Calibré will be crafting drinks from their impeccable menu, providing a jolt not only for their customers, but also for the children served by the non-profit organization ORPHANetwork.
From 8:30am to 1:00pm, Calibré will donate 50% of proceeds from food and beverage sales and 100% of the profit from retail sales of 12oz. bags of Nicaraguan coffee. An anonymous donor has sweetened the deal by matching all funds raised by Calibré during those hours as well.
ORPHANetwork CEO, Dick Anderson, will be present to connect with patrons and share stories of the transformational life change the organization makes possible for children and families living in the poorest Spanish-speaking country in the world.
Calibré is known for their International Menu of customized coffee drinks from eight countries around the world. Whether this will be your first visit or one of many repeat visits, you can count on an incredible drink and a delicious bite to eat that will help benefit a great cause.
Calibrè Coffee
100 W Higgins Rd #H60
Arboretum of South Barrington
South Barrington, IL 60010
https://www.calibrecoffee.com/
About ORPHANetwork:
OPRHANetwork serves nearly 20,000 vulnerable and orphaned children in Nicaragua. Believing that the local church is the "Hope of the World," ORPHANetwork works through the local Nicaraguan church to break cycles of poverty through health, education and jobs.