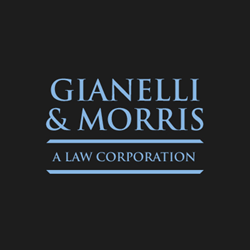 Anthem's disregard of Ms. Manuel's complaints regarding her need for treatment for her Stage 3 lipedema is part of Anthem's practice of failing to properly acknowledge, investigate and resolve its customer's complaints
LOS ANGELES (PRWEB) September 19, 2018
On September 14, 2018, Robert Gianelli of the law firm of Gianelli & Morris filed a complaint in the Superior Court of Los Angeles in the case of Jessica Manuel v. Blue Cross of California, Case No. BC721828. The complaint alleges breach of contract and breach of the implied covenant of good faith and fair dealing by Blue Cross of California (dba Anthem Blue Cross) through its refusal to provide benefits to treat Ms. Manuel's stage 3 lipedema. As set forth in the complaint, after determining that that there was no in-network provider with the expertise to treat Ms. Manuel, Anthem denied the proposed surgical treatment as cosmetic and excluded from coverage. The lawsuit seeks general and special damages, attorney fees and costs, and punitive damages in an amount to be determined at trial.
Lipedema is a disorder characterized by symmetric enlargement of the legs due to deposits of fat beneath the skin which occurs almost exclusively in women. Up to 11% of women are thought to be affected by lipedema. Lipedema is a progressive, debilitating disease which advances through three stages. As the disease progresses, large nodes of fat tissue become unevenly distributed in the body, particularly in the upper legs. In stage 3 lipedema, subcutaneous fat tissue projects outside the skin of the knees or thighs and hinders mobility. Ms. Manuel was diagnosed with stage 3 lipedema, according to the complaint.
As set forth in the complaint, Anthem did not have an in-network doctor who had the expertise to adequately treat Ms. Manuel. Its in-network doctor told Anthem that Ms. Manuel should be treated by an out-of-network specialist, and both doctors agreed with a diagnosis of stage 3 lipedema for Ms. Manuel, according to the complaint. However, the complaint alleges that Anthem denied the proposed treatment by an out-of-network specialist as "cosmetic" and excluded from coverage.
The complaint alleges that the proposed treatment is not cosmetic because it is for the purpose of treating Ms. Manuel's debilitating and progressive lipedema, not to make her look better. It is also not cosmetic because it meets the standard of California's reconstructive surgery law, California Health & Safety Code section 1367.63, requiring coverage of a surgery when it is performed to correct or repair abnormal structures of the body when it will either improve function or create a normal appearance, to the extent possible. The complaint alleges that the proposed treatment for Ms. Manuel will accomplish both aims by improving mobility function and creating a normal appearance. The complaint further alleges that Anthem acted in bad faith in unreasonably delaying its responses to Ms. Manuel, falling to properly investigate her claim, ignoring medical information, misrepresenting facts and contract provisions, and disregarding its obligations under the law.
This case represents just one example of Anthem's ongoing improper acts, according to Plaintiff's lead attorney, Robert S. Gianelli. "Anthem's disregard of Ms. Manuel's complaints regarding her need for treatment for her Stage 3 lipedema is part of Anthem's practice of failing to properly acknowledge, investigate and resolve its customer's complaints," said Mr. Gianelli.
About Gianelli & Morris
Gianelli & Morris is a Los-Angeles based law firm concentrating its practice in the representation of California insurance policyholders who have been denied benefits or otherwise been mistreated by their insurance company.
Contact Information
Carter Spohn
Gianelli & Morris
550 South Hope Street, Suite 1645, Los Angeles, CA 90071
213-489-1600
https://www.gmlawyers.com/