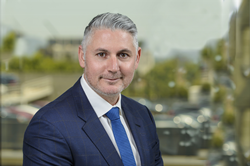 LOS ANGELES (PRWEB) August 22, 2019
California has been a leader in the U.S. solar industry from the beginning. As one of the only states to commit to a goal of becoming 100% green in the next few decades, California has remained an example for the rest of the country to follow. But they're not stopping there.
California recently launched the Solar on Multifamily Affordable Housing program or SOMAH for short.
Though solar is more affordable than ever, it has still been just out of reach to those living in multifamily buildings who may be unable to buy a home in order to install their own solar energy system. The goal of SOMAH is to lower utility bills for low-income families by installing solar panels on residential buildings with at least five units in disadvantaged communities.
In addition to powering each individual home, SOMAH also promises to power community areas like hallways and laundry areas, providing the most benefits and savings for lower-income families.
Nicki Zvik, Founder of Green Solar Technologies and renewable energy advocate states, "SOMAH is an excellent effort by California to extend the benefits of solar energy to more than just homeowners. It's encouraging to see that our state realizes that a clean environment and the health of our people is of utmost importance and should be made a priority for all, not just those who can afford it."
But how exactly will SOMAH translate to lower utility bills?
According to Commercial Property Executive, "SOMAH utilizes virtual net metering, which allows a single system to offset multiple loads while crediting individual accounts for a share of solar generation."
Simply put, once the solar energy system is installed and turned on, families will see a significant, direct decrease in their monthly utility bill.The systems will be maintained by the property owners, making the process as simple as possible for the families who are benefiting.
So far, the program has received over 240 applications, which represents approximately $163 million in reserved funding and 74 MW of solar power. SOMAH will last for at least 10 years and will receive funding for up to $100 million per year.
"SOMAH is just one more way California is leading in the green energy movement and taking us one step closer to a cleaner, greener, and more affordable future," says Nicki Zvik.
Nicki Zvik is the founder of Green Solar Technologies and Spectrum Properties LLC.